Bioer Nucleic Acid Purification System GenePure Pro 96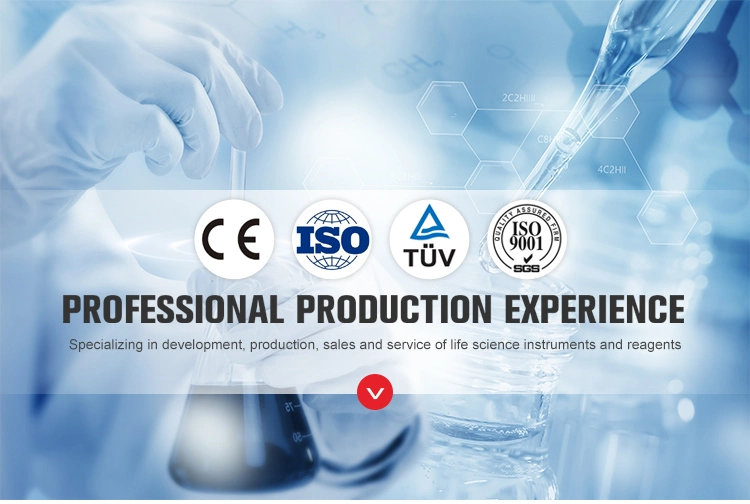 Product Description:
GenePure Pro 96 can achieve the automatic nucleic acid purification of samples, including the whole blood, cells, tissue ect, which greatly save user's time and strength the efficiency.
It has characteristics of small dimension, light weight and low noise, which can realize full-closed working. The embedded operation system can do real-time controlling with large crystal screen panel, it really realize the easy operation function. With the transparent working cavity, users can easily see the working condition of experiment, which ensure the safety and stability of the experiment. The equipment is also equipped with perfect protection functions, such as the door-opening protection, super limit position protection and alarm, all of these supplies the experience of safety and stability.
Product parameters:
Product Code

Function Parameter

NPA-96

Sample Throughput

96

Processing Volume

20-1000μl

Collection Efficiency

>98%

Magnetic Flux of Magnetic Rod

4500GS

Temp. Control Range

+10ºC~+120ºC

Heating Time

≤1min30s (module temperature rising from 25 ºC to 80 ºC)

Cooling Time

≤3min (module temperature rising from 80 ºC to 25ºC )

Shaking Function

Yes (lysis and elution)

Shaking Mode

up-down shaking + horizontal shaking (max. 2000rpm/min )

Module Amount

6

Temp. Accuracy

≤±0.5ºC(module)

Heating Mode

heating film and TE piece

Temp. Display Resolution

0.1ºC

Horizontal Vibrating

2, lysis and elution

Heating Module

lysis and elution, R.T.+4ºC~+120ºC

Cooling Module

elution, low to 10ºC storage

Self-detection Function­­

yes

Antipollution Function

UV lamp

Device Controller

touching operation on color LED screen, windows 10

Code Scanner

optional

Memory

1000 programs, unlimited with USB flash drive expansion

Communication Port

USB

Power Supply

AC100-240V, 50/60Hz, 600W

Dimension

910mm×472mm×568mm(L×W×H)

Weight
Other product: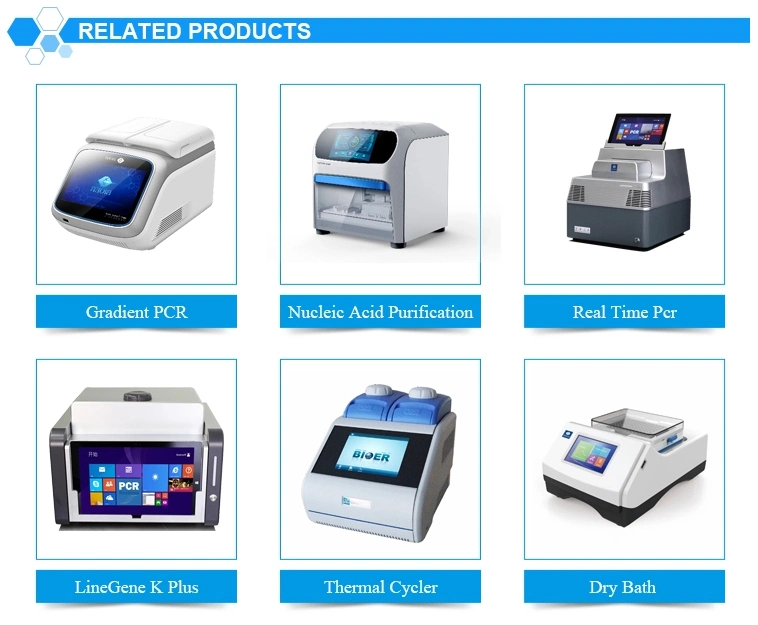 Company Information: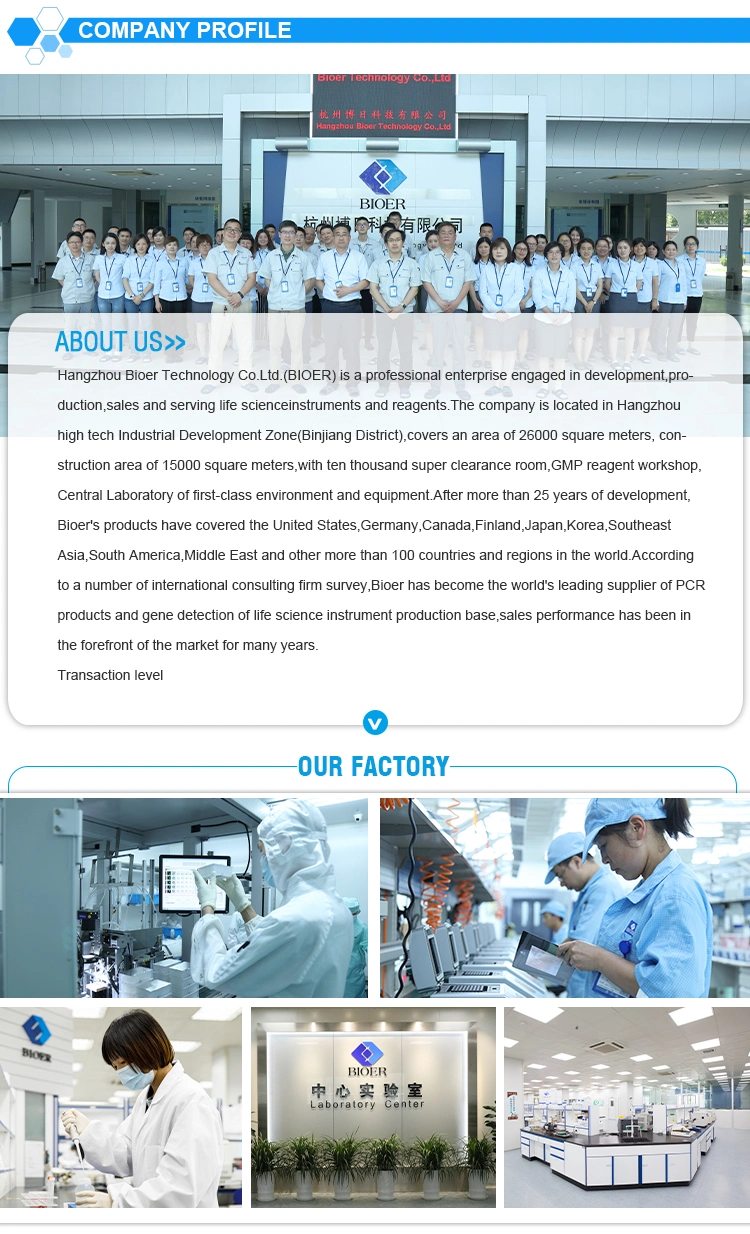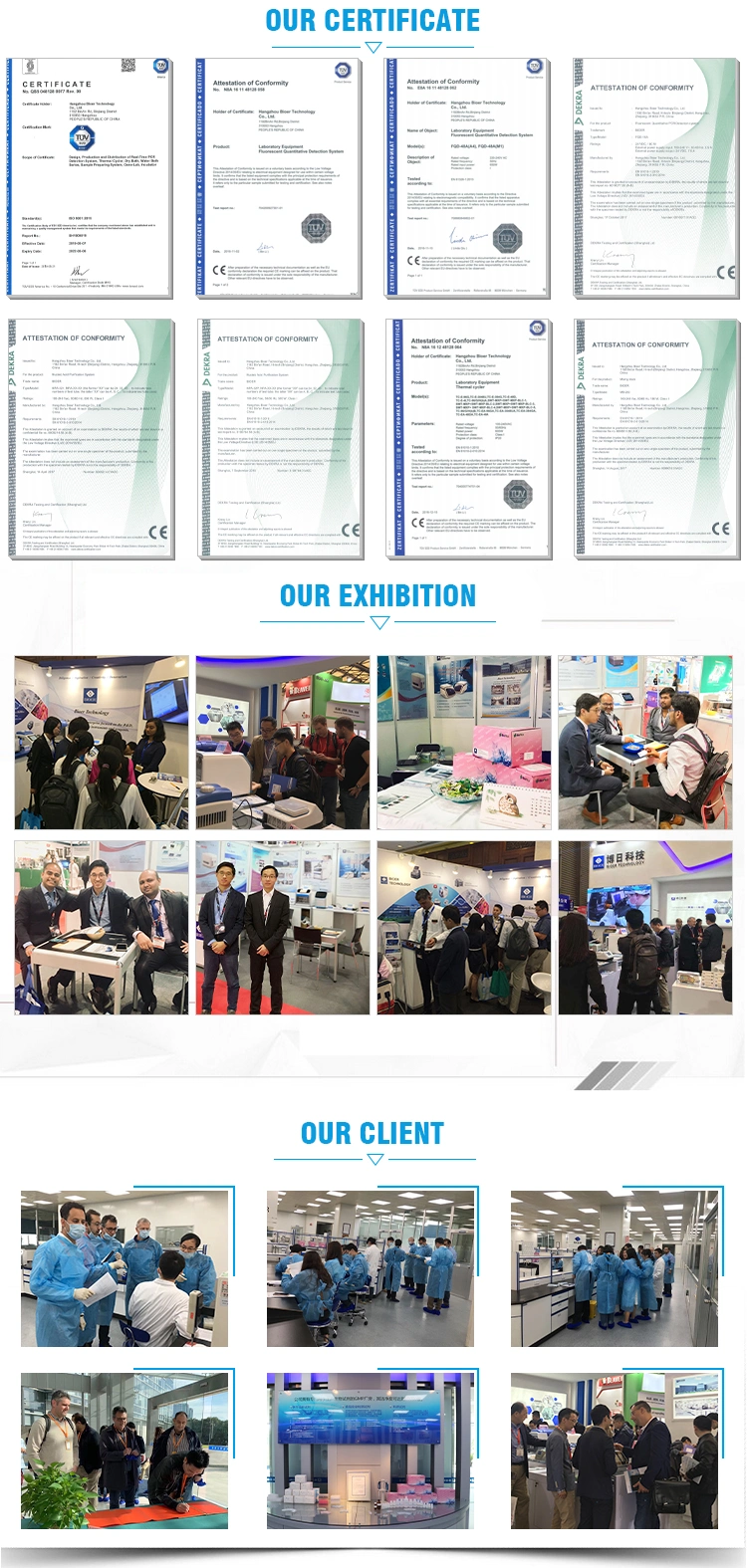 Packaging & Shipping: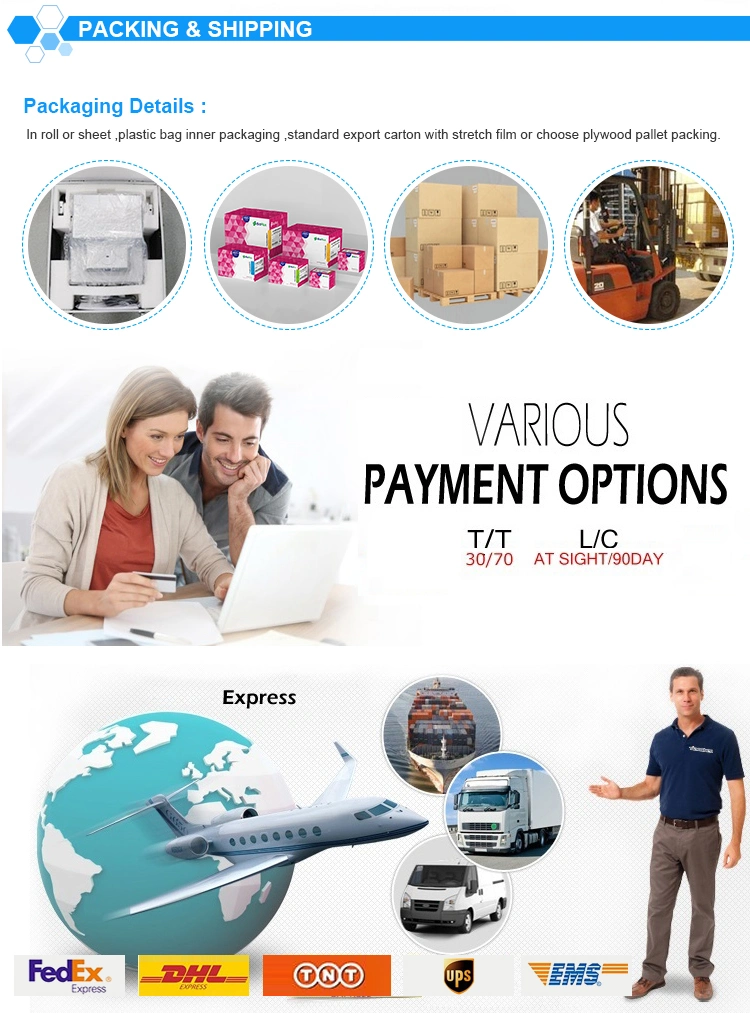 1. How to pick up the best among these models?
A: Tell us your request on product and almost target price, we recommend you the most suitable model. Selling you the most expensive product is not our goal, selling you the most suitable is!
2. How to place order or pay?
A: You can place order to us directly. We offer you PI with bank information and sales contract, you pay and we ship the product.
3. How to transport the product?
A: We transport the product as your requirement. Depending on the quantity and the machine you order or whether you are urgent or not, we will suggest you suitable transportation way. If you order in batch and are not very urgent, it's best to ship by sea. If you order several items and products are not too heavy, you can choose to ship by air. For small products, courier is used commonly.
4. What kind of packing way for product?
A: Depends on which kind product you order. Most of products are packed with cartons. Some products are packed with wooden boxes. All of the packing way is based on the safety of the machine!
5. What kind of warranty will be offer?
A: For qpcr and thermal cyclers, the warranty is 24 months from the delivery date. And others are 12 months from the delivery date. During the warranty time, if any problem, we offer after-sale servi.