Disposable Medical PET Plain Red Cap Vacuum Blood Collection TubeIntroduction
No additive. This tube is used for blood specimen collection and storage for biochemistry, immunology, element trace, various types of virus detection and so on for clinical test. Plain tube shall be put in 37°C water for 1 hour after blood collection. Light yellow serum shall be visible before centrifuge.
Usage
1.Make sure of the instruction and label on the product certification in the package.
2.Check whether the vacuum blood tube to be damaged, polluted, leaked or not.
3.Make sure of the volume of blood.
4.Use one end of blood needle to puncture skin and puncture the blood collection tube using the other end after the blood returns.
5.Remove the blood needle when the blood rose to the scale ,Invert tube 5-6 times after collection.
Storage condition:
Disposable Blood collection tube should store in the relative humidity not to surpass 80%, non corrosiveness gas, cool, ventilates good, in dryly the clean room.
Parameter
Material
Additive
Size (mm)
Volume (ml)
Packing
Carton Size (cm)
G.W. (kg)
PET
No Additive
13 x 75
1-5

100pcs/pack
1800pcs/ctn

52*38*31
13.5
PET
No Additive
13 x 100
5-7

100pcs/pac
1800pcs/ctn

52*38*38
18.2
PET
No Additive
16 x 100
8-10

100pcs/pack
1200pcs/ctn

51*41*25
15.8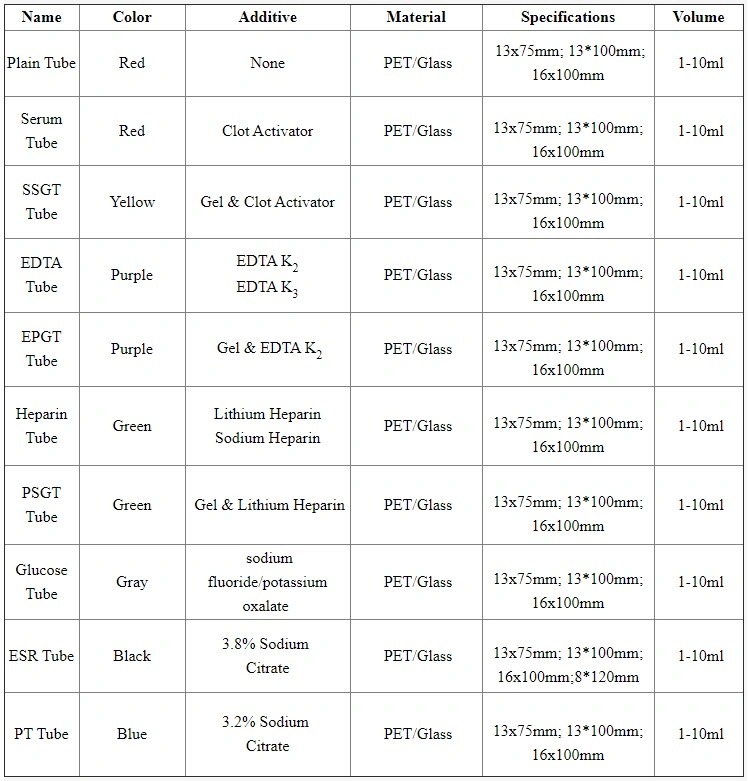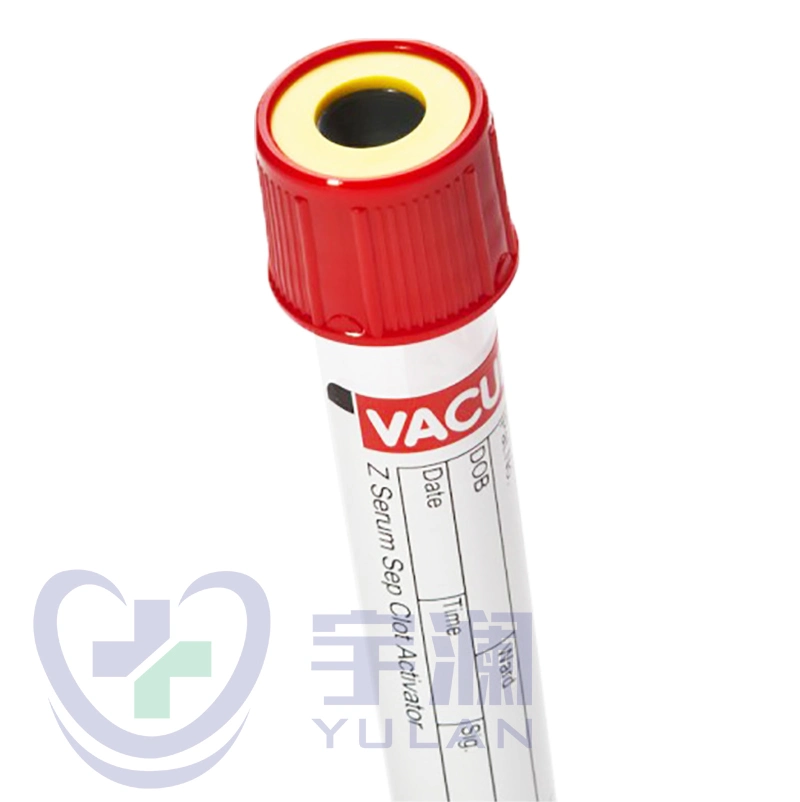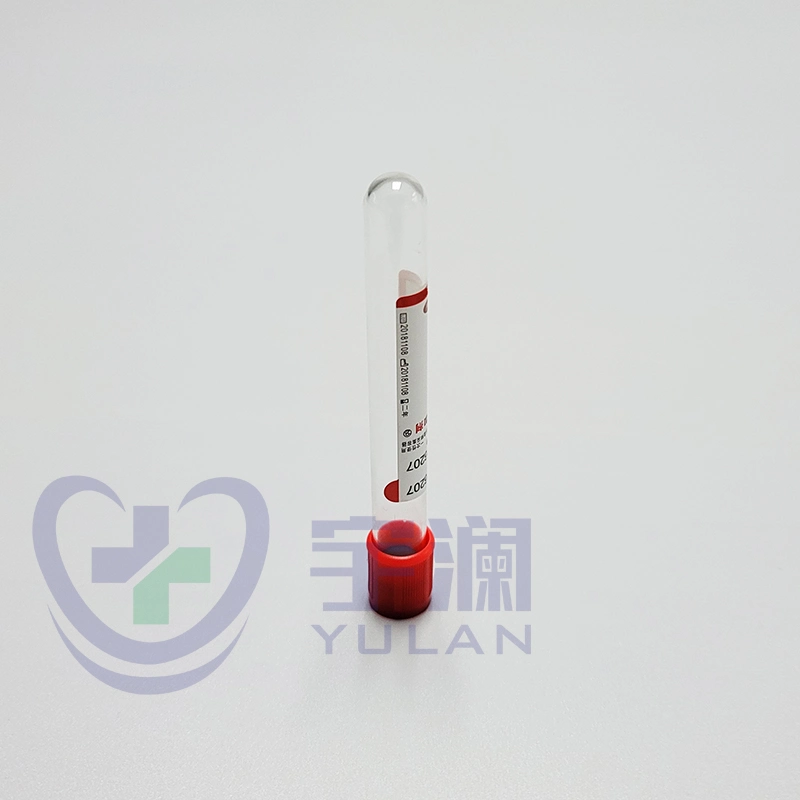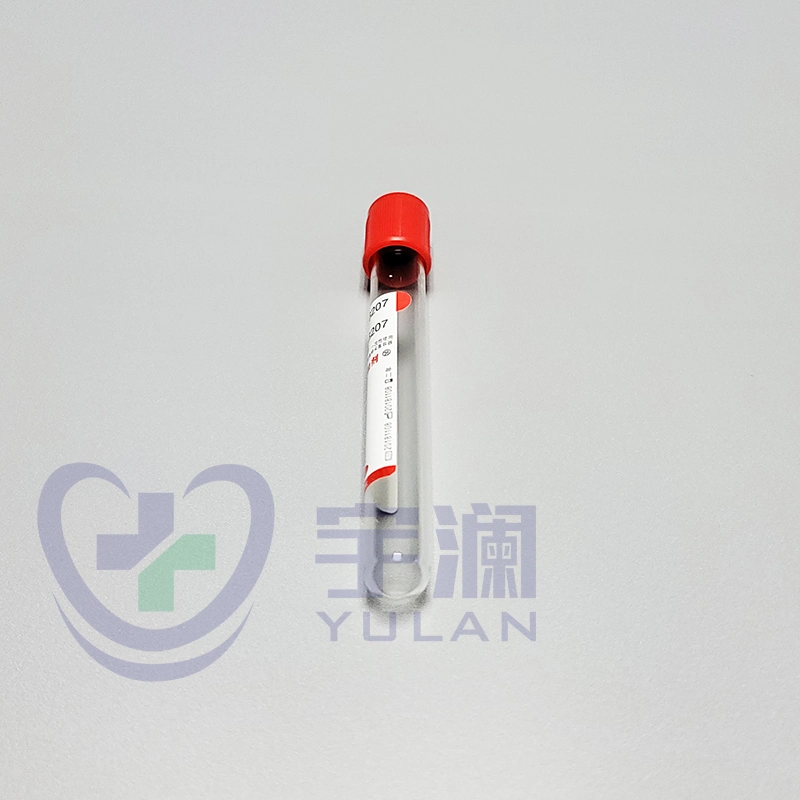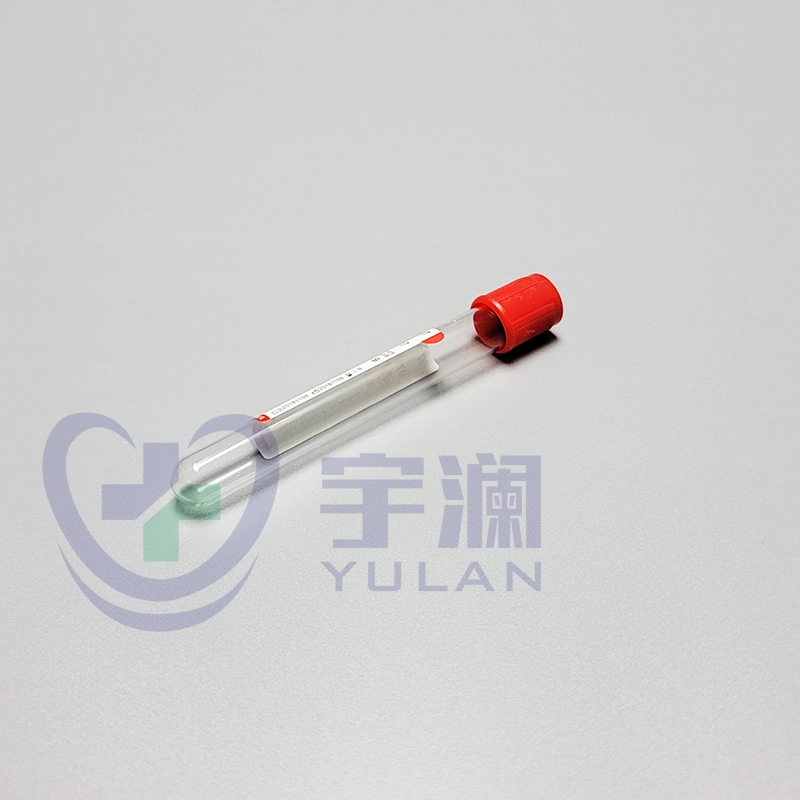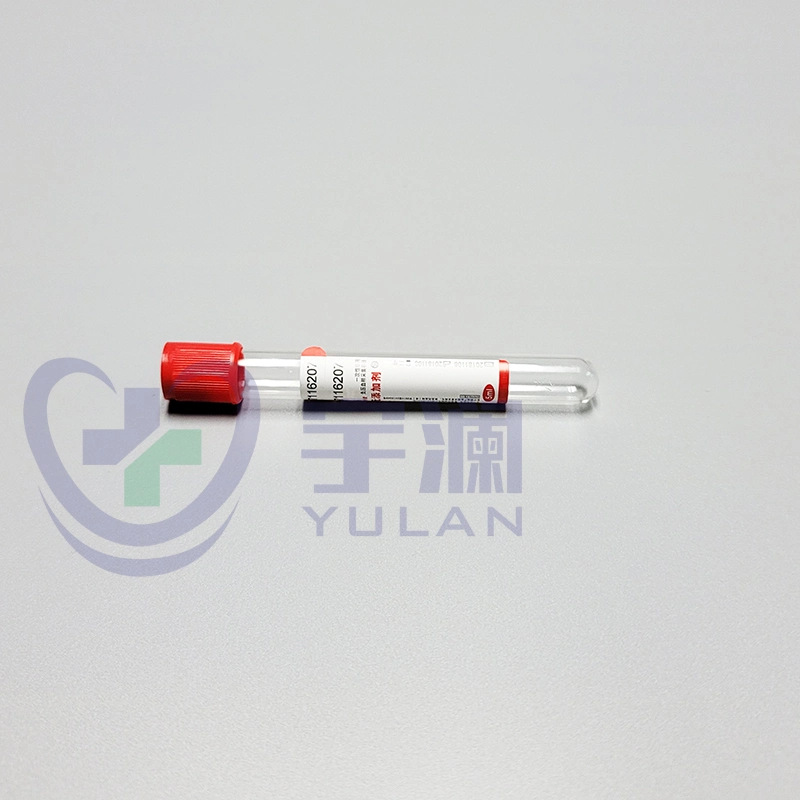 Company Introduction:
We are an professional medical and first aid disposable manufacture and trading company for over twenty years. With years of expension. Our main products include Manual Resuscitator, Anesthesia Mask, CPR Mask, Closed Suction Catheter, Breathing Circuit, Surgical Face Mask, Surgical Gown, Surgical Drape, etc. The company and its products are well certified with ISO 13485, CE 0120 and China GMP with our own sterilization facilities.

Any questions, please let us know. We are committed to your 100% satisfaction