MSLAB07 CE touch screen automated veterinary hematology blood analyzer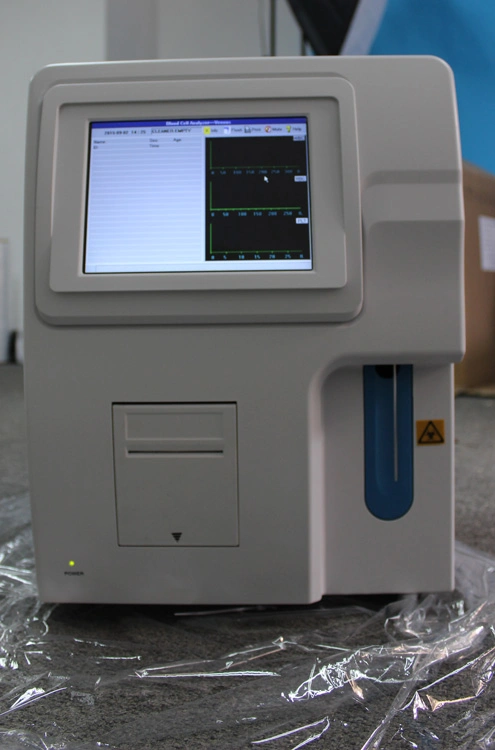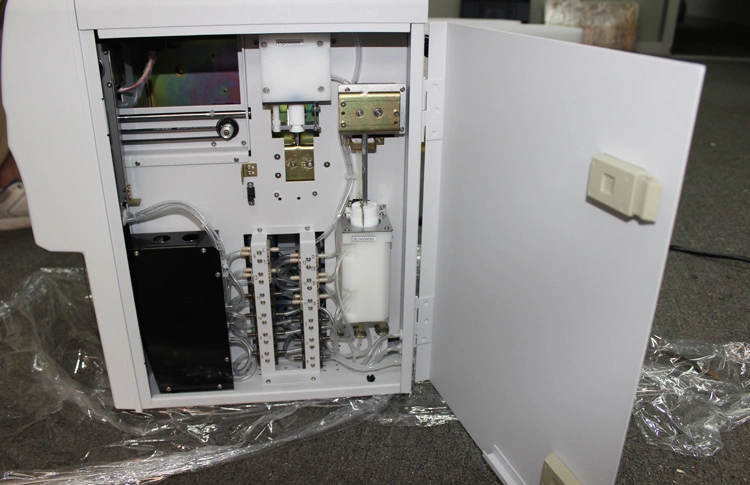 Specification:
part differentiation of WBC, 23 parameters, single channel counter ,up to 35 samples test per hour
Volume measurement by time ,not wrong warning
Adanced valve technology,long life
Electrical resistance for counting and SFT method of hemoglobin
Low sample consumption : venous 9.8 ul, capillary 9.8 ul, pre-diluted 20 ul for twice testing one time
8.4" color TFT, Windows interface all testing parameter displayed simultaneously
Windows operation system graphical buttons mouse and keyboard operation
Double convolution and intelligent fitting
Automatic diluting , Mixing , rinsing and clog clearing
Automatically sample probe cleaning (inside and outside)
Large storage capacity: up to 10,000 samples +3 histograms
Internal thermal-sensitive printer or external printer.
RS232 interface, PC connecting
Main specification:
Methodology: Electrical resistance for counting, hemoglobin cyanide method and SFT method for hemoglobin
Parameter: 3-part differentiation of WBC; 20 parameters and 3 color histograms (WBC, RBC, PLT)
Work mode : Single Channel + unique Hemoglobin test system
Sample volume: 9.6μL for Venous and capillary mode, 20μL for pre-diluted mode
Throughput: More than 35 samples per hour operate 24 hours a day, auto sleeping and waking-up functions
Storage: up to 100000 sample results including histograms can be stored, convenient for inquiry and management of history data
Operation langue: English
QC control : X-B, L-J, X , SD, CV %
Reference Value Setting : Male , Female, Children, Neonate
Alarm : 25 test of alert messages
Input / output : RS232, parallel printer and keyboard
Print : Graphic thermal printer with various printing format, optional external printer
Temperature : 18ºC - 30ºC,wet ≤ 10-90%
Power supply : 220 V ±22 VAC, 50±1Hz
Dimension : 33 CM ( L ) * 38 CM ( W ) * 43 CM ( H )
Weight : 20 KG
Our certificate:

Our feedback:
**Hello , Gong xi fa cai, happy new year. First I want to inform your blood analyzer has done a great job. I want to buy one more device from your company.
-Mr. Marcel from France

**It's big, it's beautiful; and looks delicate. Thanks. I like it...
-Dr. Osehani from Nigeria

**Hi, the hematology analyzer works well, and i setup the wireless printer connect your ultrasound.
-Dr. Afifi from Malaysia

**Thank you.yes ,we are enjoying the machine.
-Dr. Advo from Australia
Contact us: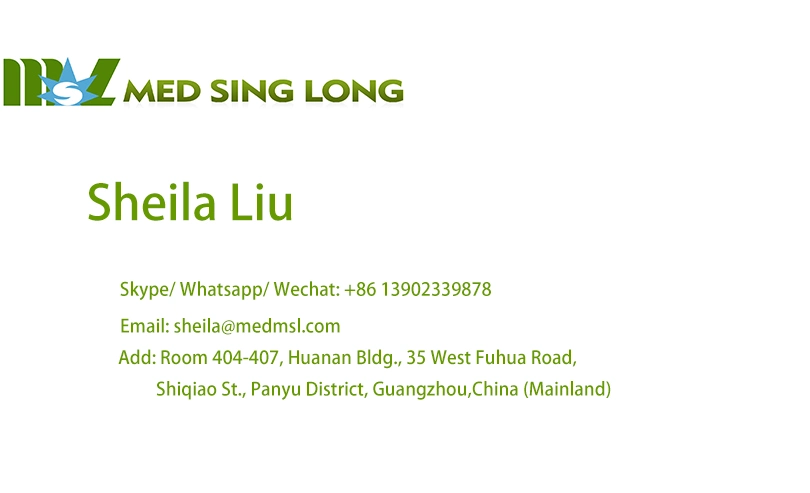 About us:
MEDSINGLONG GLOBAL GROUP CO., LTD (MSL) engages in selling medical equipments more than 10 years, such as Ultrasound machine,Xray machine,Blood analyzer,Biochemical analyzer,veterinary equipment,Radiation protection equipment and so on. We are Supplying all kinds of medical equipments in high quality with competitive price. Whether the hospital or clinic,or for personal use,you can find your own favorite products. Therefore, lowest cost of your medical devices with good service and high quality is our goal.No the best,only better!We are ready to serve you!