Veterinary Use Warfarin Portable Vet PT/INR/APTT Blood Coagulation Meter Analyzer
CHL-iLab Vet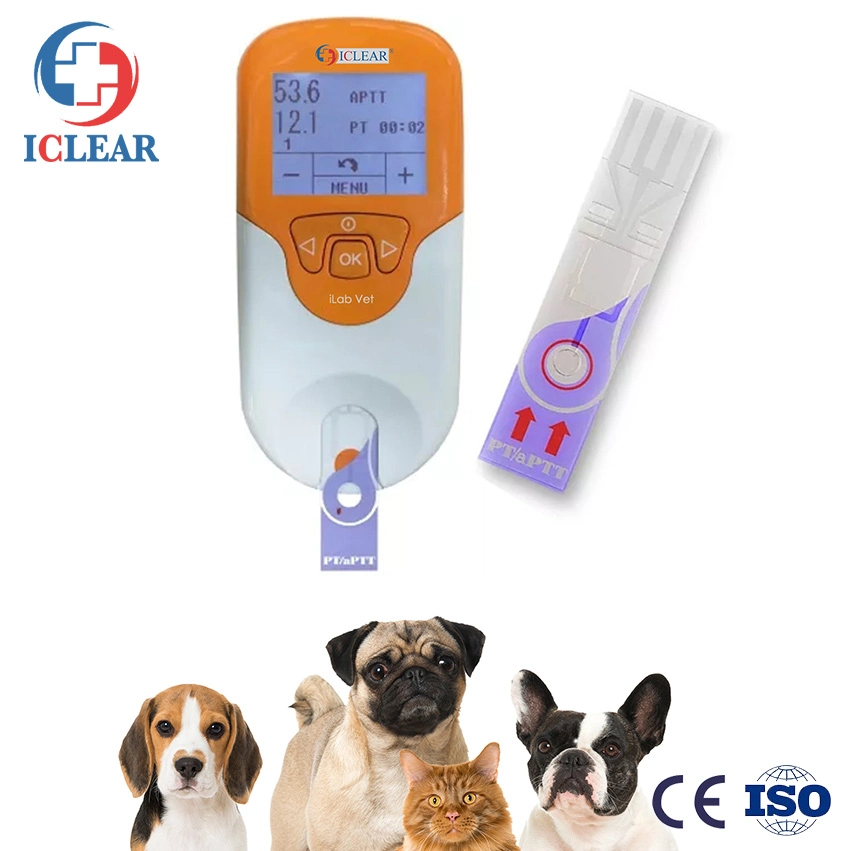 Monitoring Blood Thinning Agents in Pets at Point-of-Care

Clinical Applications:
Determining the effectiveness of blood-thinning agents

To determine possible ingestion of rodent poison

To identify coagulation factor deficiency

To detect nonspecific antibodies associated with clotting episodes

To monitor standard heparin anticoagulant therapy
A PT/INR test helps ensure the effectiveness of the anticoagulant drug warfarin and that prothrombin time and the internationally normalized ratio are appropriately prolonged. The APTT test is used primarily to investigate unexplained clotting or bleeding.

The iLabs Vet test merges the two tests in an easy-to-use small-sample blood test that provides highly accurate results within 2-7 minutes. The dry reagent strips can be stored at room temperature for immediate use for up to 12 or 18 months, with no equilibration required.

Feature Highlights
• Lightweight handheld meter with option of eStation docking system
• Dried-reagent strips stored at room
temperature for true ready-to-use
• Excellent correlation to central laboratory results
• Versatile sample types: venous whole blood, citrate whole blood
• Smallest blood sample volume
• Stable external QC controls
• Flexible reference intervals set by operator • Built-in barcode scanner for accuracy and efficiency
• Built-in communication port for printers or computer networks
• Patented RACE TM technology for rapid and
accurate PT and APTT determination Animal Species
• Canine (dog)
• Feline (cat)

Sample Type
• Fresh venous whole blood
• Citrate whole blood

Sample Volume
• 10 μL

Time to Results
• < 7 minutes

Reportable Time Range
• PT: 10 to 80 seconds
• APTT: 10 to 420 seconds

Reference Intervals
• Canine (dog)
-PT: 14 to 19 seconds
-APTT: 75 to 105 seconds
• Feline (cat)
-PT: 15 to 21 seconds
-APTT: 94 to 125 seconds

Precision
• In-house lot-to-lot and day-to-day precision <5.0 CV% (mean value)

External QC Control
• Lyophilized whole blood preparations
• Level I, Level II

Operating Temperature Range
• 10° C to 35° C

Operating Humidity Range
• 10% to 90% RH

Shelf Life at Room Temperature
• 12 months at 15° C to 30° C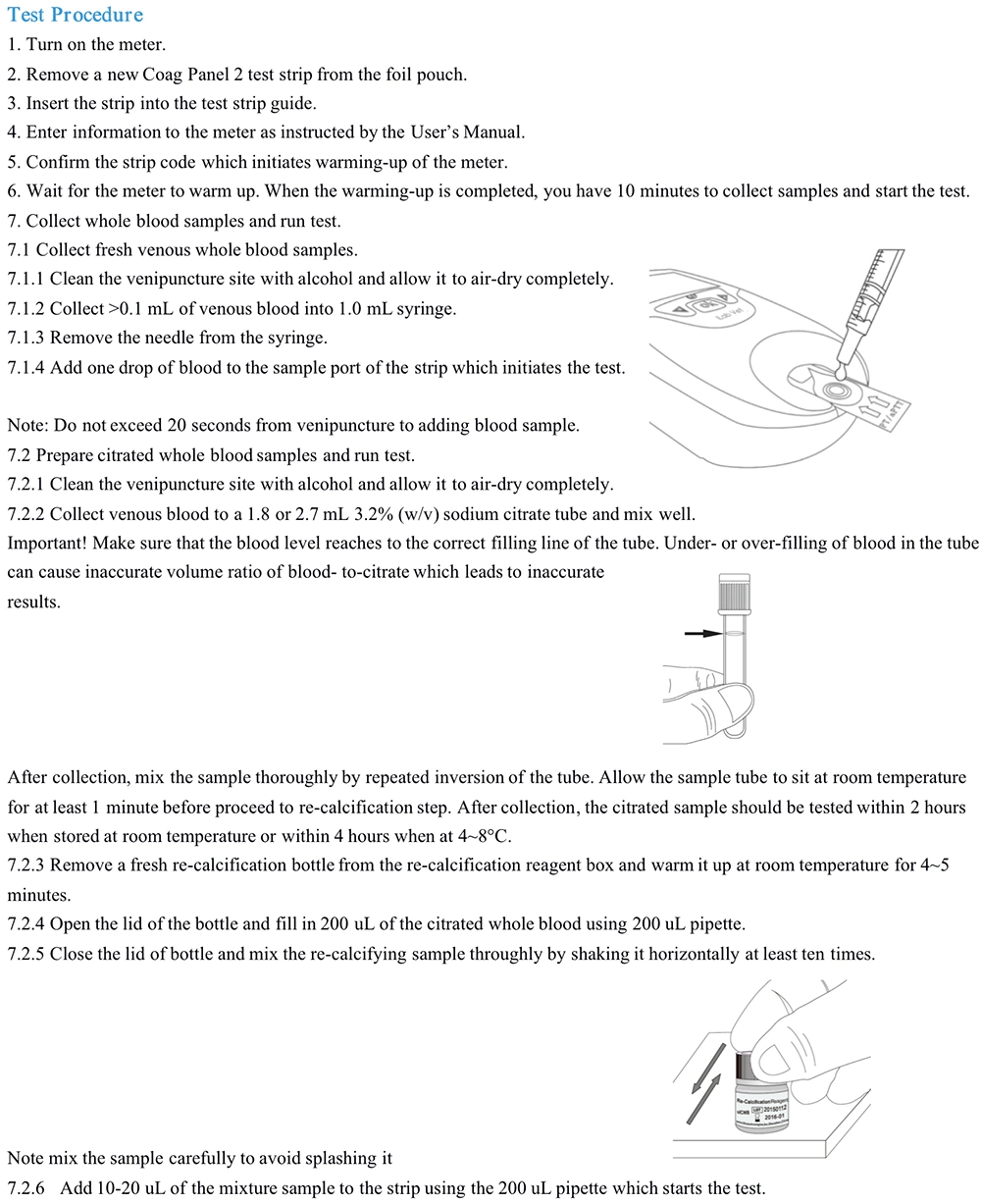 Related Recommends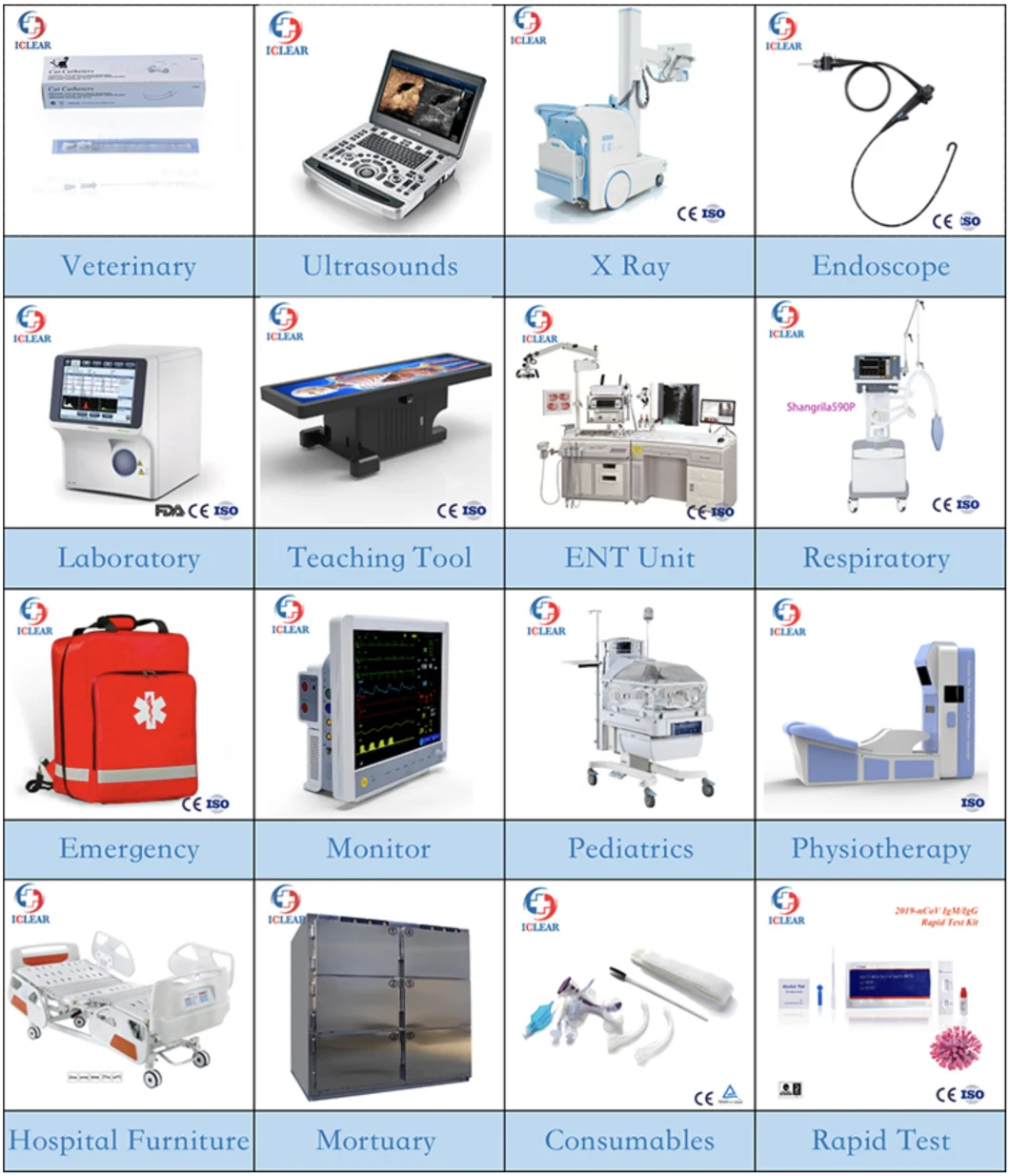 Company Information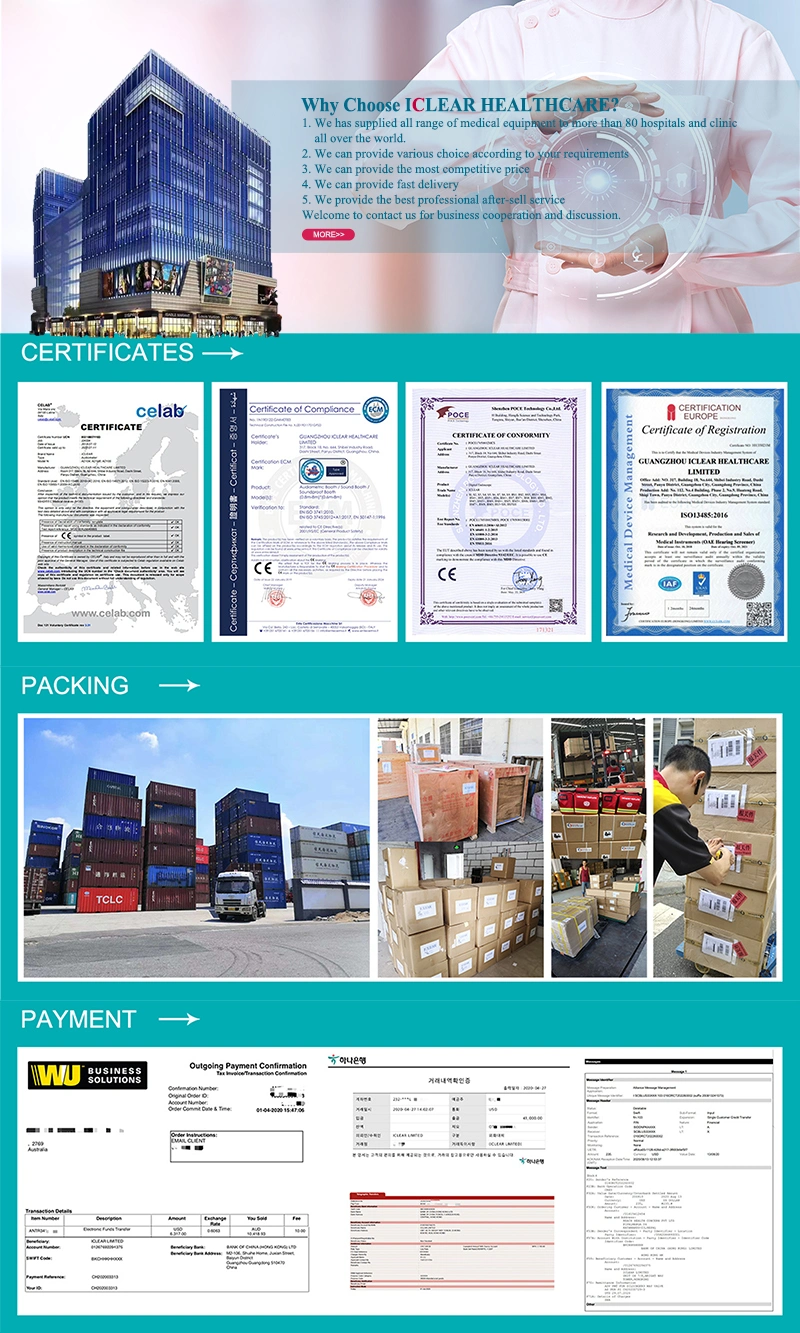 > if the machine broke after a period of use, can I return it back and get a refund?
iClear HealthCare has a secure procedure to do the product return and repair, please check our service
policy for more information.
> I have NO experience buying medical stuff in China. Is the quality good?
There are multiple options in China for medical equipment, iClear HealthCare aims to provide high-quality products at a competitive price.
> How long will it take to reach me after the payment?
By Express, it takes 5-7 working days to arrive;
By Air, 3-4 days to the international airport;
By Sea, around 25-55 days to the seaport.
>> Can you help set up a clinic or provide complete equipment for hospital projects?
We have a series of complete solutions for clinics and hospital equipment setup. iClear HealthCare has
helped set up several clinics and 2 hospitals in East Asia, African, and Saudi and supply all the medical
equipment. These projects have saved a lot of time, money, and energy for our customers.
Contact Us