COMPANY PROFILE
Changsha Renji Medical Equipment Co.,Ltd is a medical supply company specilizing in products series, such as disposable virus specimen collection sampler and Saliva collection kits for PCR test. We are direct manufacturer based on Changsha City Hunan Province. And many of our staffs are gene experts and professional doctors who have plenty of experience in this industry. Our products have been approved by many certificates. Such as CE, SGS,ISO and so on.
PRODUCTION NAME
Common name: Disposable virus specimen collection tube
NTENDED USE
Our d

isposable virus specimen collection tubeare used for the collection and transportation of , Influenza, Avian Influenza, Hand, Foot and Mouth Disease, Measles, Chlamydia, Mycoplasma, and Urea plasma specimens.

Products Pictures: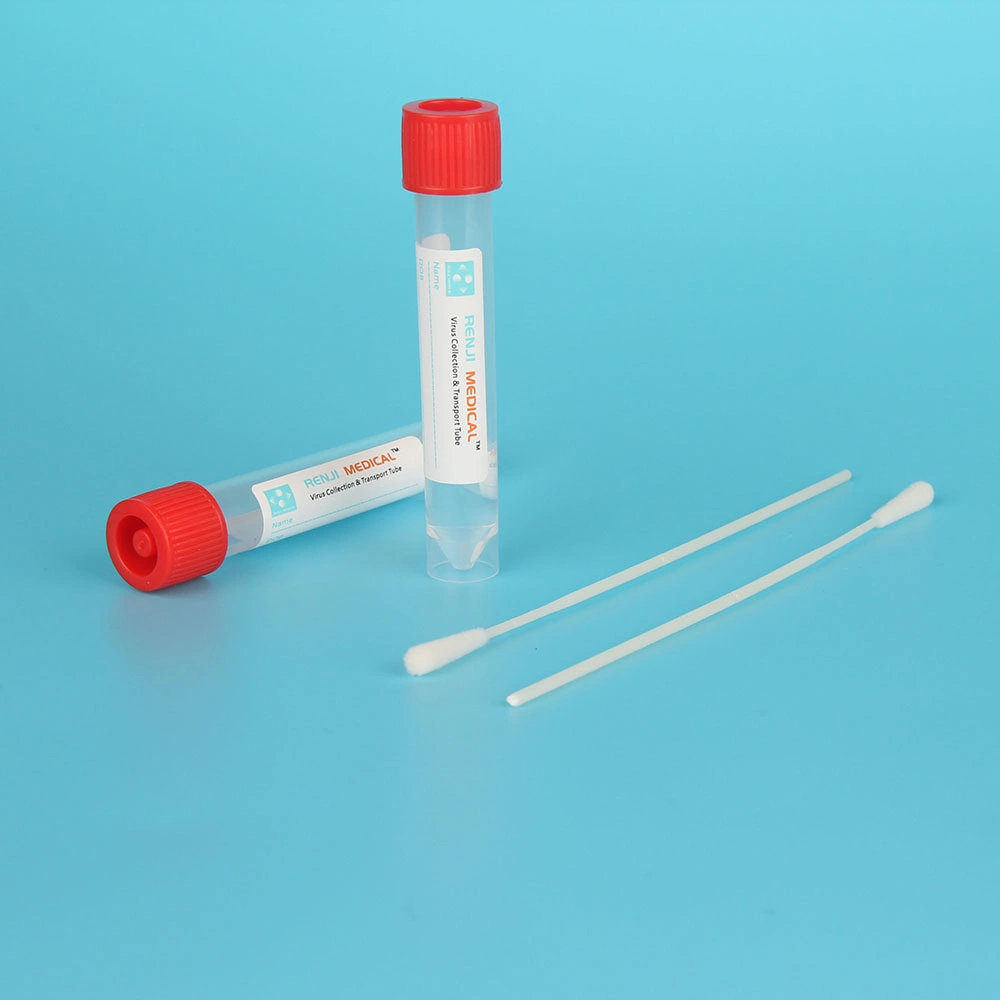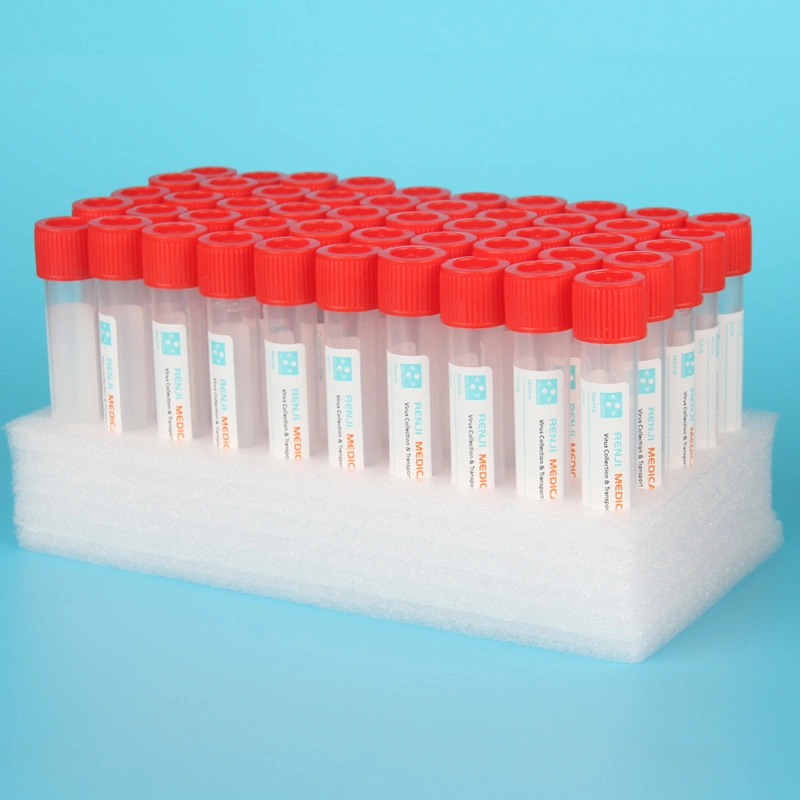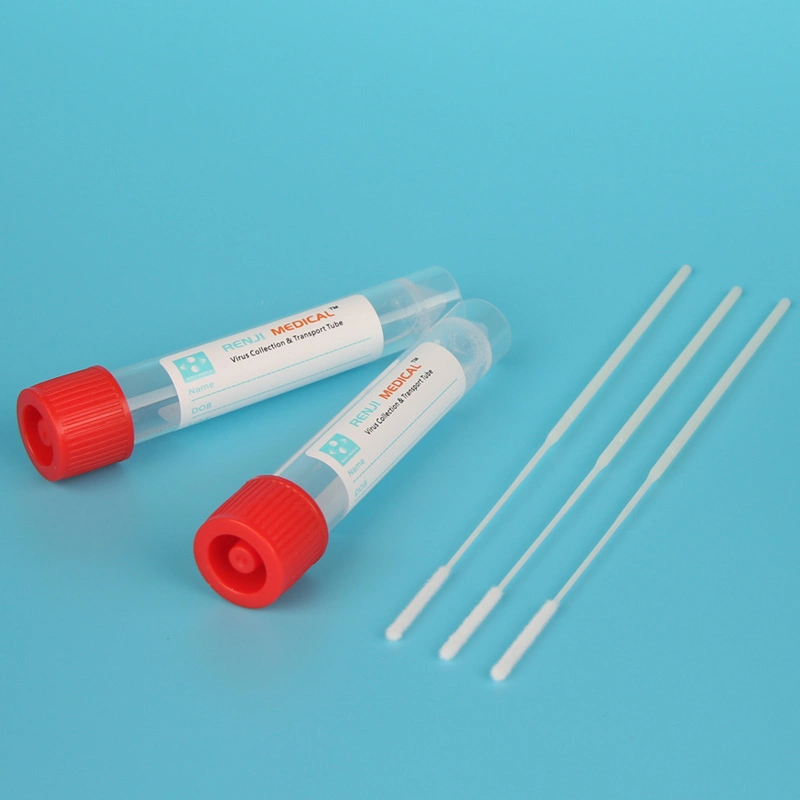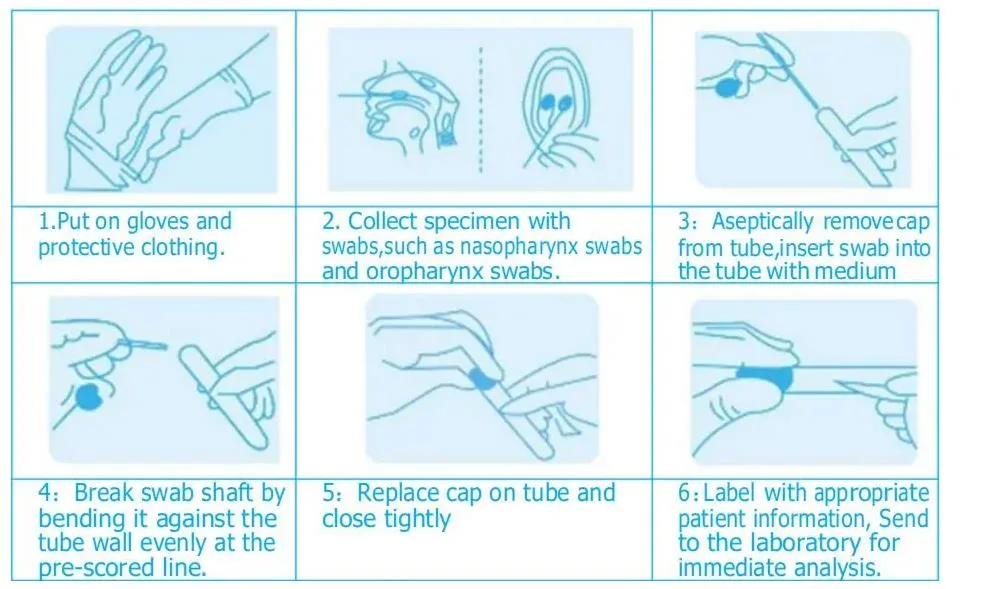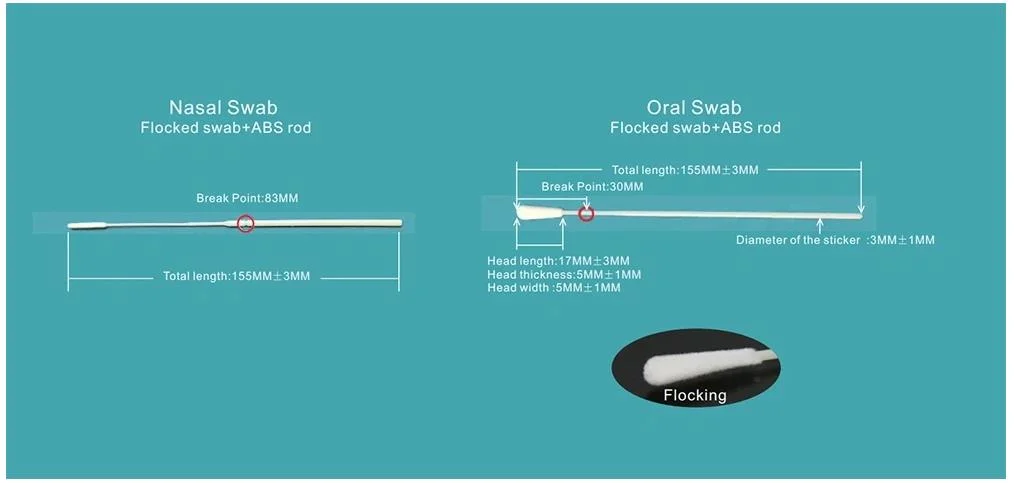 Nylon flocking swab
The collection amount and release amount of the product are up to 95%. Nylon villi can not only collect the amount of
number of samples, but also increase the collectors comfort.
The handle is made of ABS material, which is flexible and not easy to break. The work is fine.The surface of the swab
is soft andsmooth.
KIT FEATURES
Swab and Tube are sterilized using High Energy Electron Beam Irradiation, which can ensure the biological safety of the sampled person

Lot number located on each kit to allow for full specimen traceability

Kits can be stored up to 1 year at room temperature

Expiration date on each tube, swab and kit

Biohazard Bags with absorbent pad are available

Samples available to test and verify

Bulk packaging available to save you money
Certificates





RFQ
1. Do you just sell Swabs and/or solution?


Yes, we can sell any of the individual components in bulk.
2. Can I customize my transport media?




If there is a specific formula or change that you would like to see, let us know and our team will review to make sure that we find the most effic

i

ent way possible to meet your needs.





3. What information do you need from me to get started?


Let us know the specs of what you are looking for, the quantity, and any other requirements. Our team will work with you to make sure you get exactly what you need.
4. Do you have any references?




We successfully supply many labs and health

care systems in the space. If you'd like to view any of

our references, we'd be happy to provide them.
5. Lead Times?




Lead times can vary depending on your need and freight availability. At the time of your order, a member of our team will provide you with the most accurate and current lead time.