1.The product is used to collect high-quality DNA/RNA samples in the saliva.
2.The collection process is painless and won't cause any injury or discomfort to the human body.
3.The collected samples can be used for various biological experiments such as enzymatic hydrolysis, PCR and next-generation sequencing and are widely used in the collection and preservation of specimens in hospitals, scientific research institutions and households.
4.It can perfectly replace blood DNA/RNA sample, especially for patients who are unwilling or unable to cooperate with blood sampling.

Products name

Saliva Sampling Tube Collection Kits Diagnostic Sample Collected Hormone Test DNA Saliva Collection

Stick material

Plastic

Material

PE, PP

Color

Picture shown

usage

For Saliva collection and transportation of samples.




(Attached FAQ with Contraindications, Precautions, Warnings and Suggestive Explanations on the bottom)

Product Description

usually

consists of a saliva collector (collection funnel + collection tube), collection tube cap, DNA preservation solution tube (preset 2ml DNA

Preservation liquid

)

Packing specifications


Tube sits: 5pcs / box, 10pcs / box, 20pcs / box




Note

Collection tube specified to 95kPa for leak proof mailing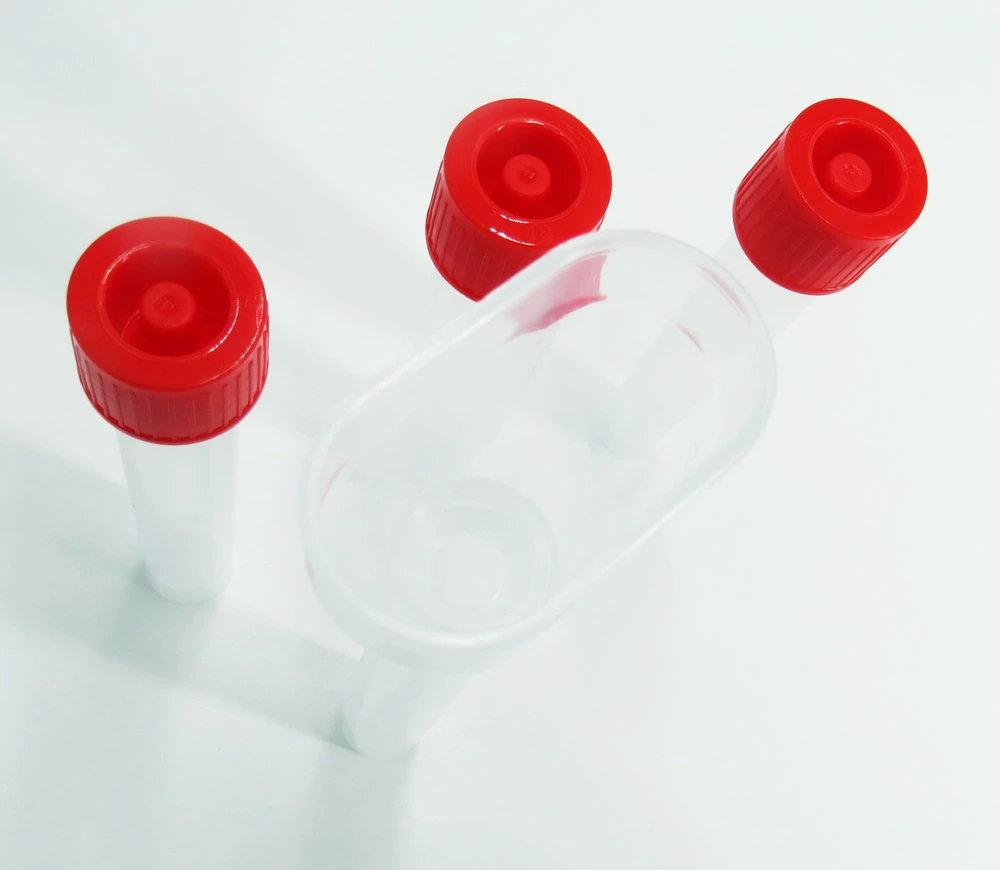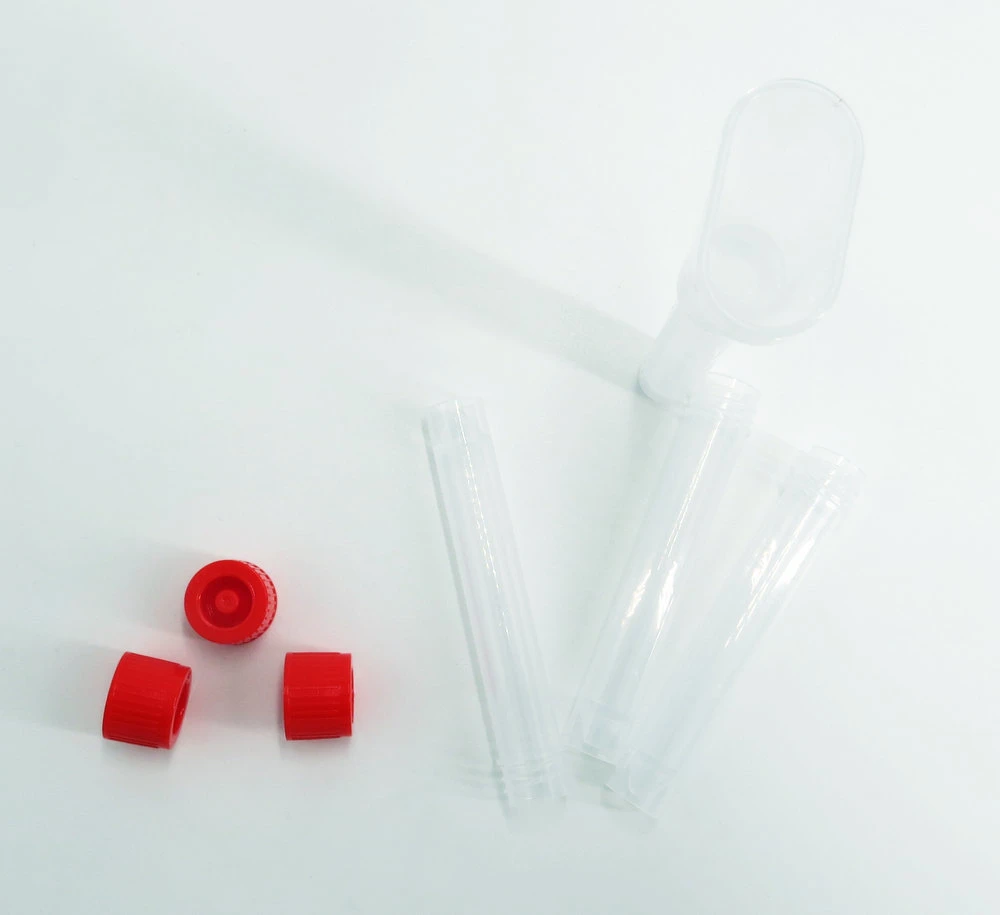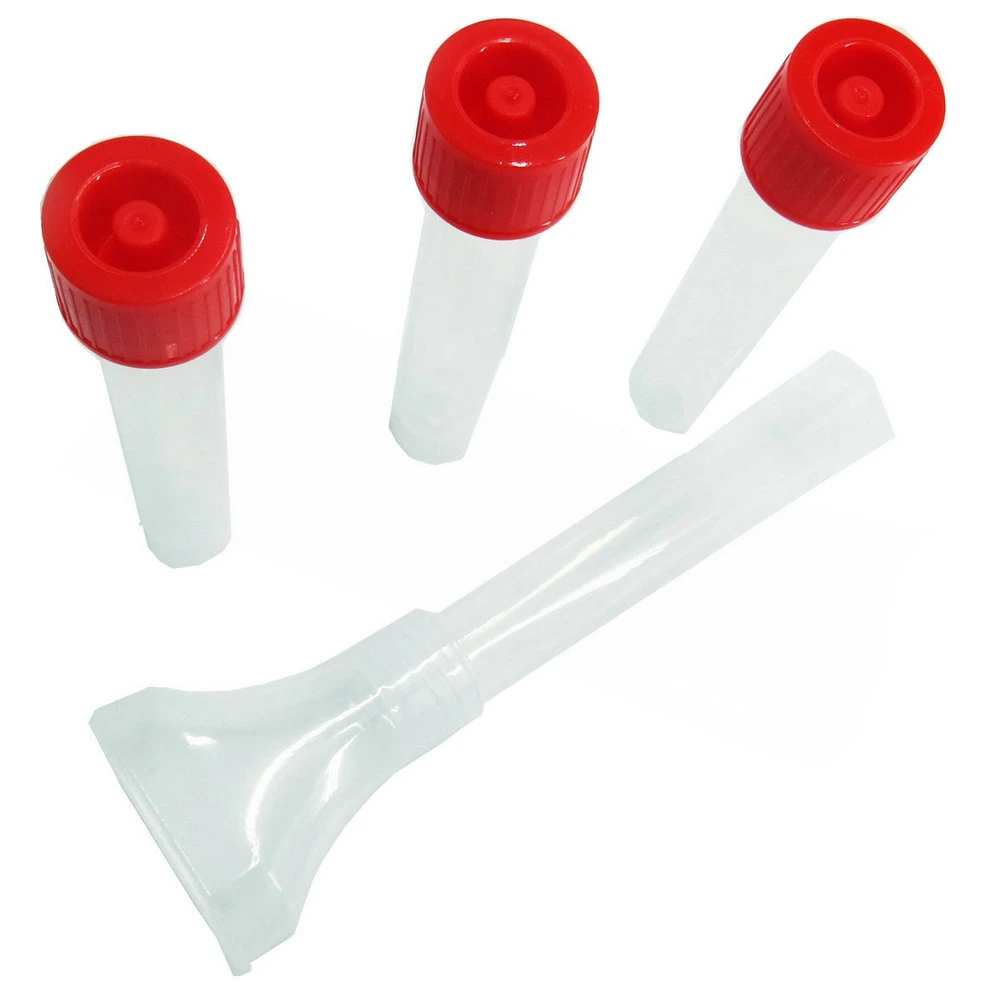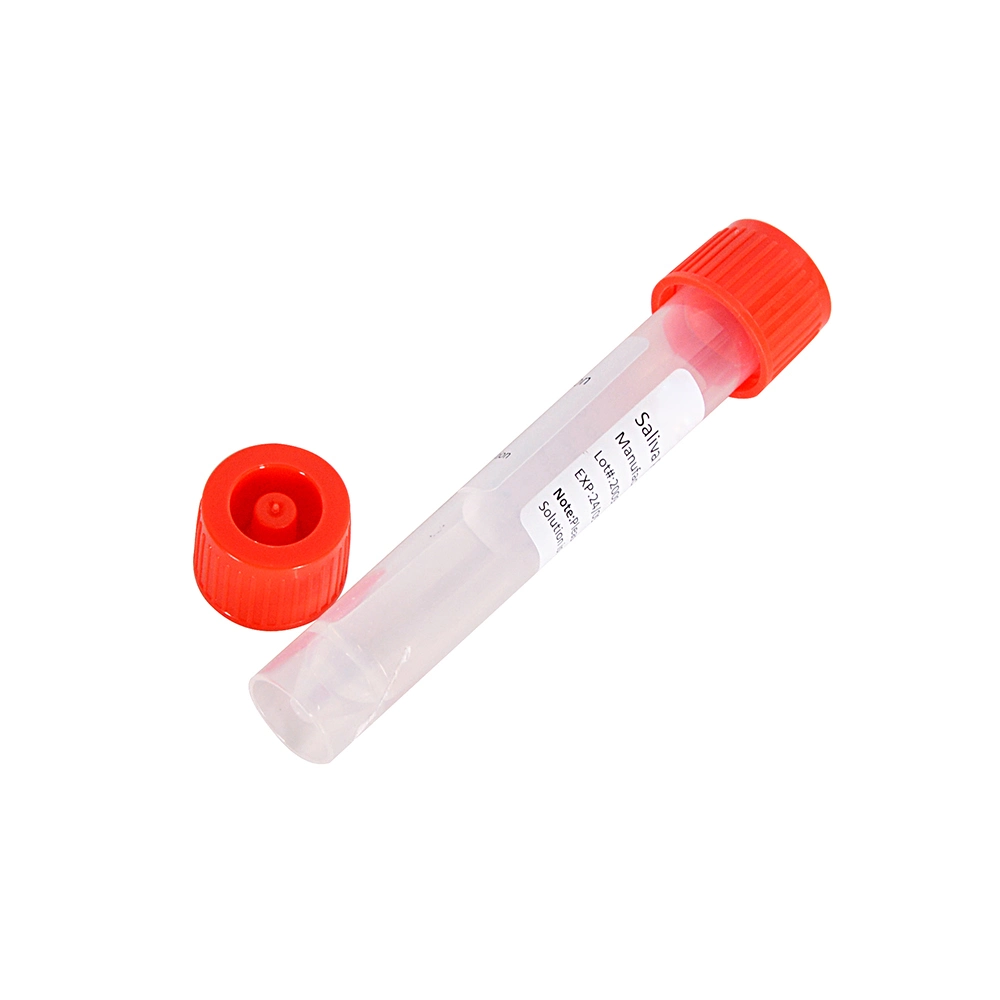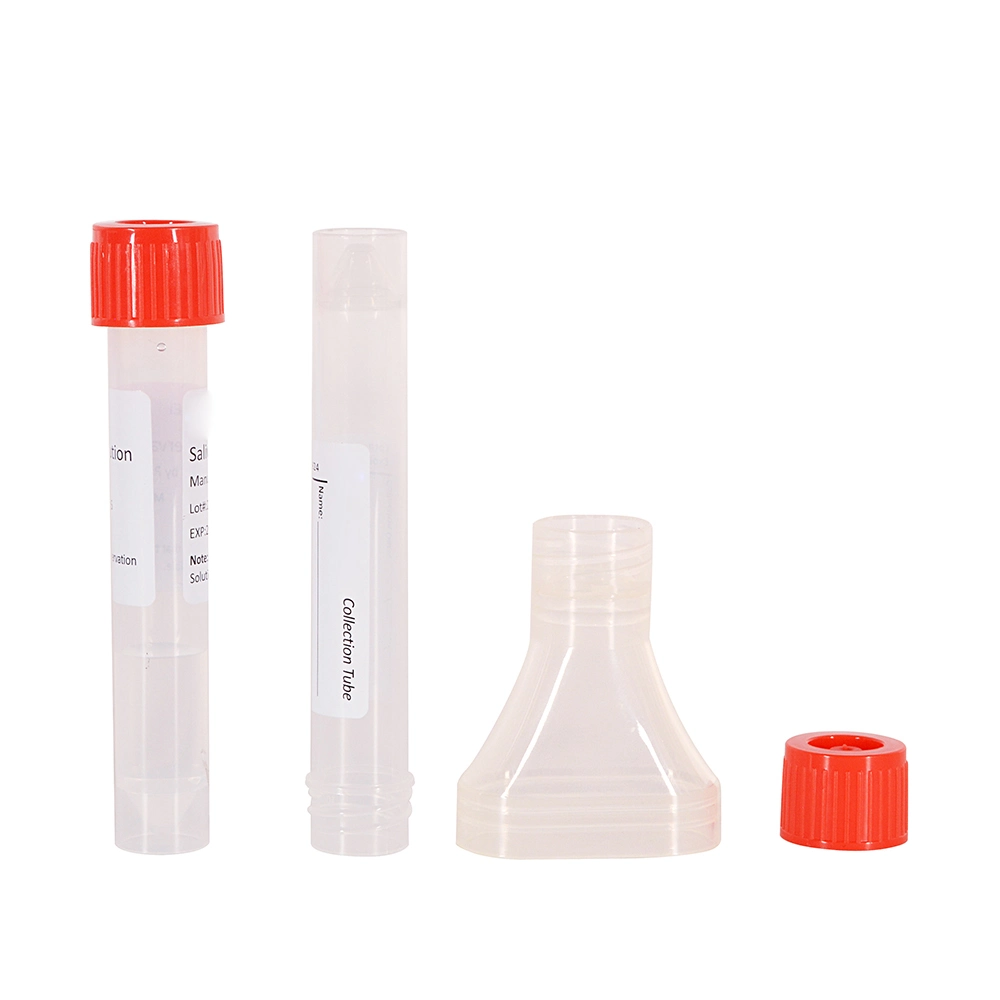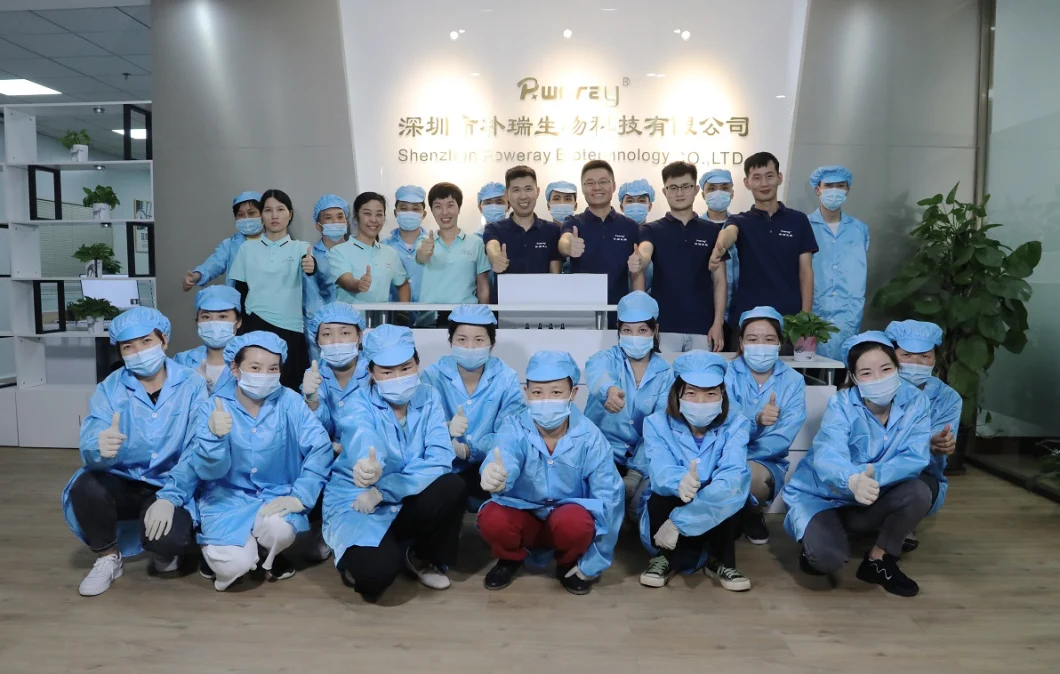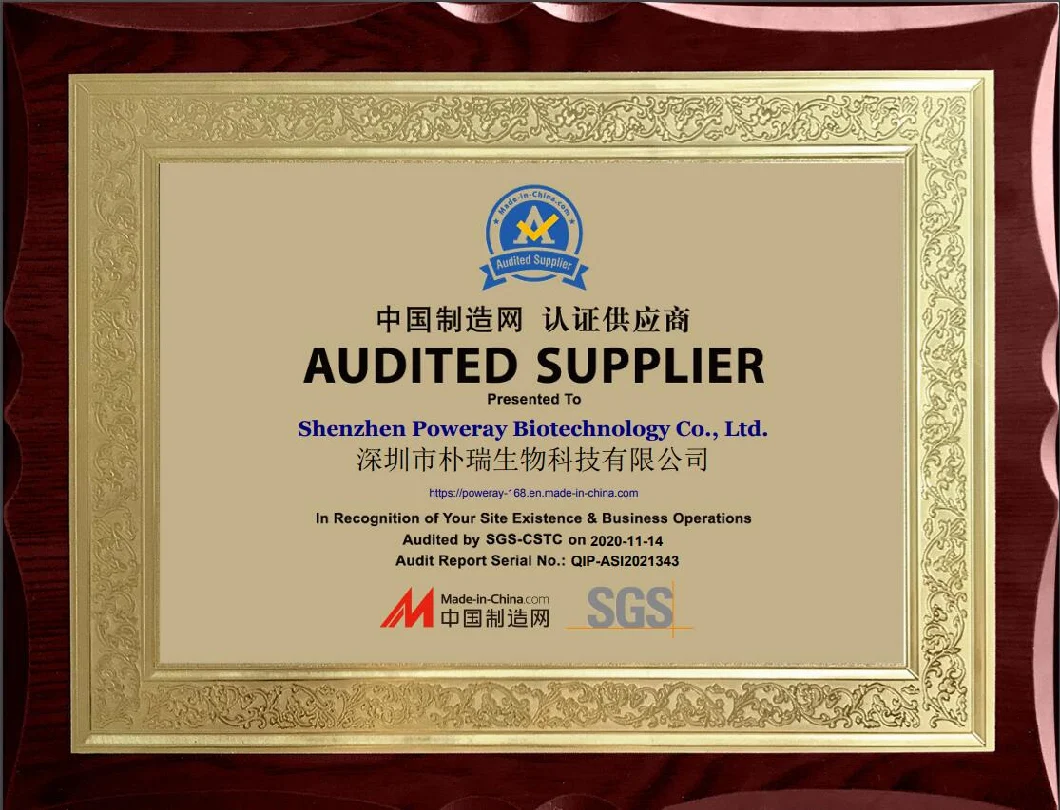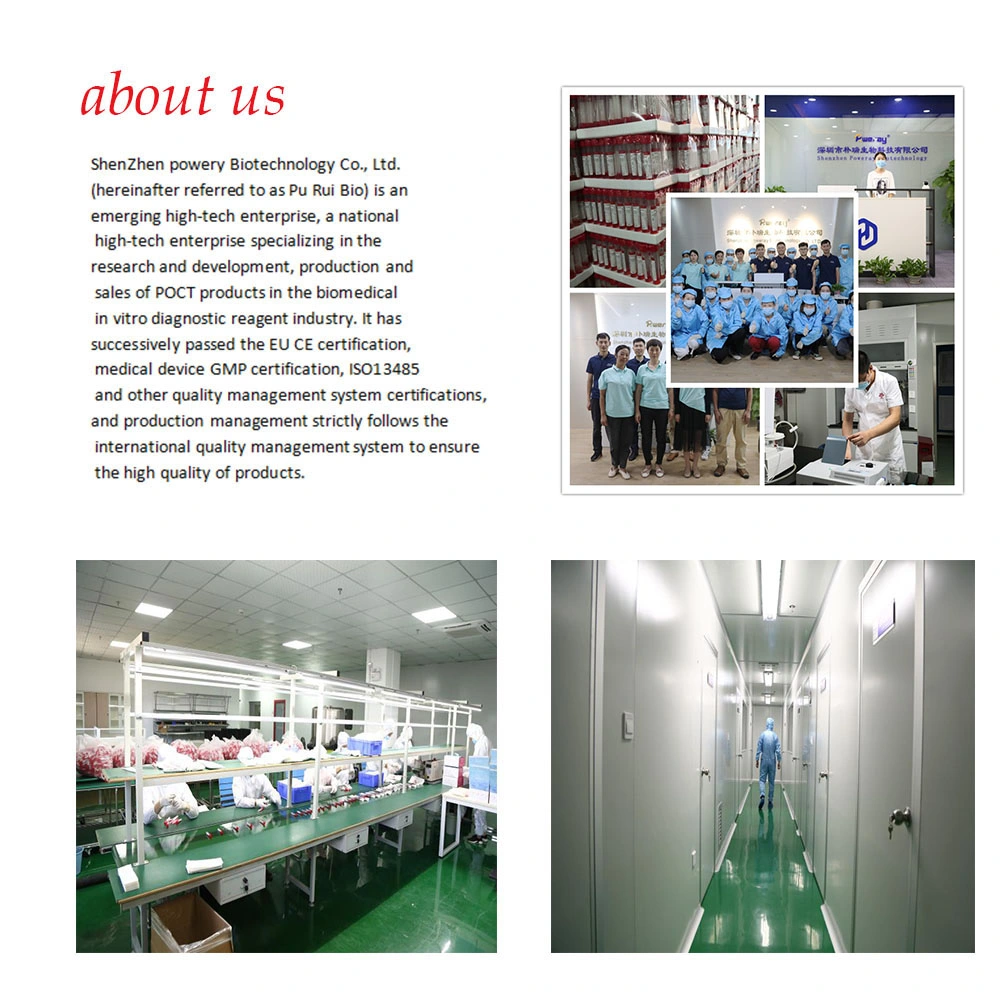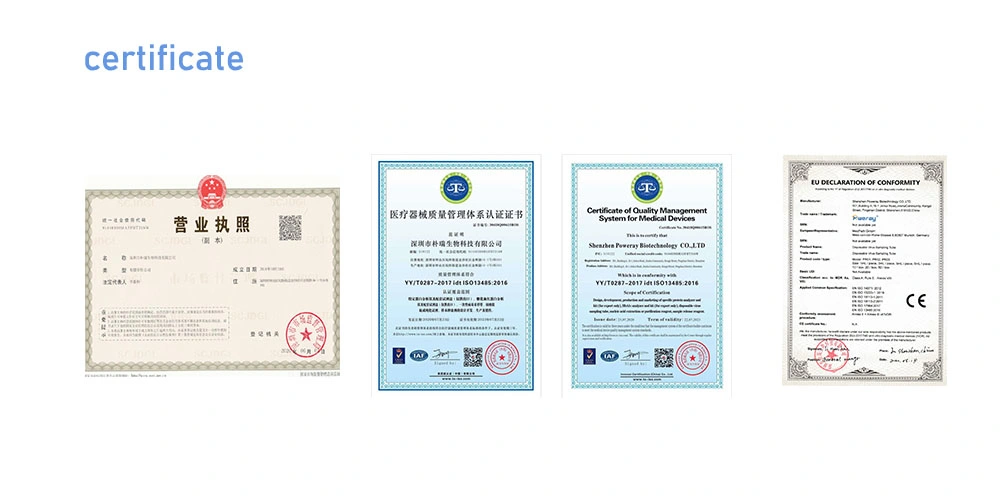 FAQ:
Q1: Why choose us?
Poweray is located in Shenzhen Pingshan National Bioengineering Base. Both OEM and ODM are available besides sampling tube products, L/T is accurate and same quality control standard per sample confirmed.

Q2: How is order processing?
MOQ and customized factors confirmed. Exporting and Importing certificates verified. Firm shipping schedule on deposit with PO.
Q3: How about Saliva sampling?
1. The cover of the sampling tube should be tightened timely to avoid the occurrence of bubbles in the sample after sampling with the Viral Transport Medium Tube (Saliva DNA sample collector);
2. This product is only used for the collection of saliva samples, and the sampling procedures should be strictly followed in accordance with the instructions;
3. 30 minutes before the collection of saliva samples, please rinse your mouth with water and fast after gargling. If the sample preservation solution is accidentally splashed into the eyes or skin, rinse immediately with water;
4. Do not use the product after expiration date or if the package is damaged.