Saliva Sample Collection test kit,Tube with liquid and saliva collection device
DNA and RNA saliva collection device that stabilizes DNA long term in 2ml and now the latest 1ml saliva sample options. The collector is pre-filled and has a simple screw-on funnel for simple saliva delivery directly into the non-toxic stabilization buffer.
Why choose us?
1. Adopt blister packaging and can be sterilized with ethylene oxide.
2. Sterile products, environmentally friendly packaging.
3. Fully automatic packaging,production capacity reaches 600,000 per day.
* Economic, easy to use integrated DNA stabilization buffer
* Unique funnel design prevents spillages or buffer flow back
* Fully tested on most downstream processing techniques
* Suitable for field, home use and clinic-based sampling
* Collection tube specified to 95kPa for leak proof mailing
* Assisted version for Infants and Elderly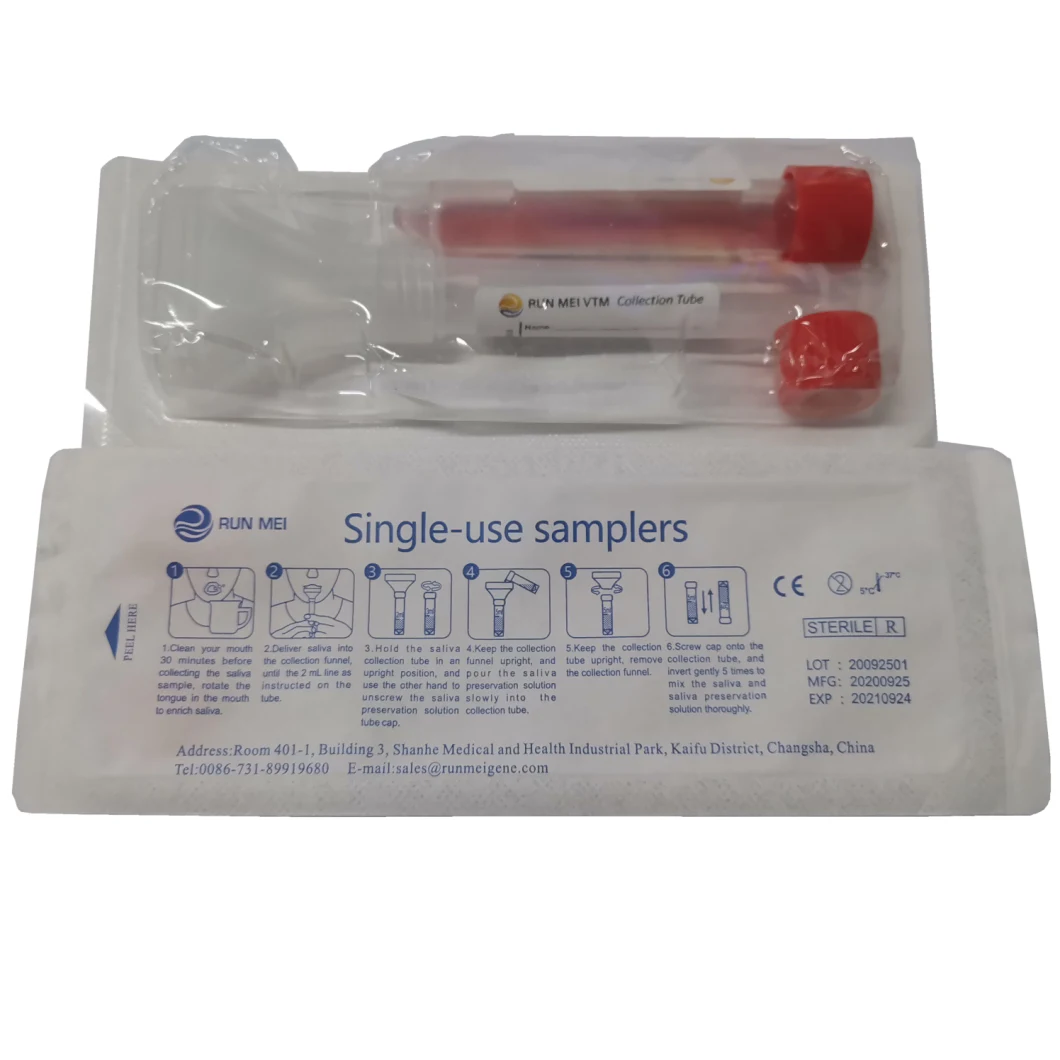 Disposable saliva collector's package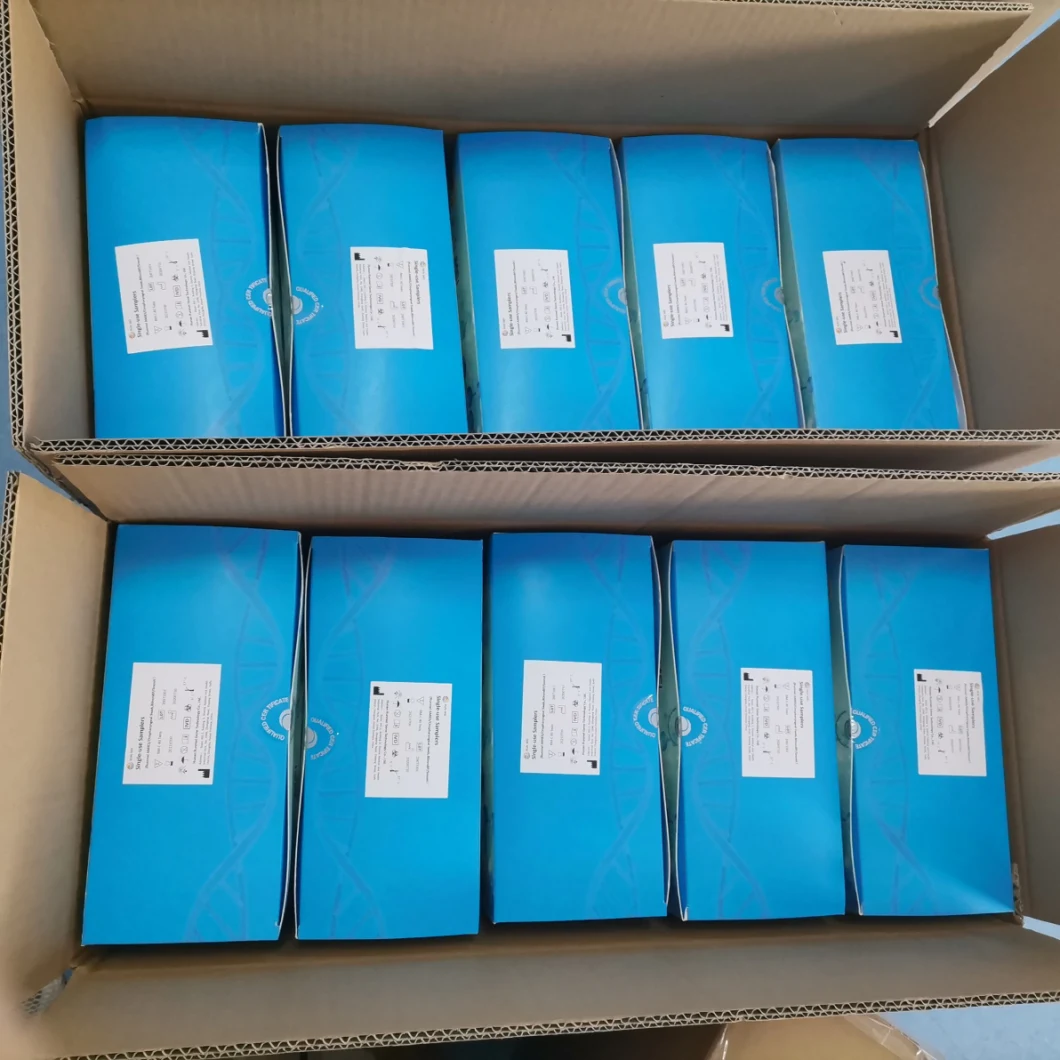 Product Description
The Single-use Samplers of Hunan Runmei Gene Technology Co., Ltd. is improved from the Hanks virus preservation solution, which have different versions of formulas for different markets and customized requests. Compared with the traditional Hanks virus preservation solution, it has a better ability to maintain the integrity of the virus. At the same time, the positive rate of PCR detection and the positive rate of virus isolation are higher than the traditional Hanks virus preservation solution. It can be widely used in the collection and transportation of clinical influenza, COV-19, avian influenza, hand, foot and mouth disease, measles and other virus specimens, as well as chlamydia, mycoplasma,
urea-plasma
specimens.
How to use the
saliva collector
?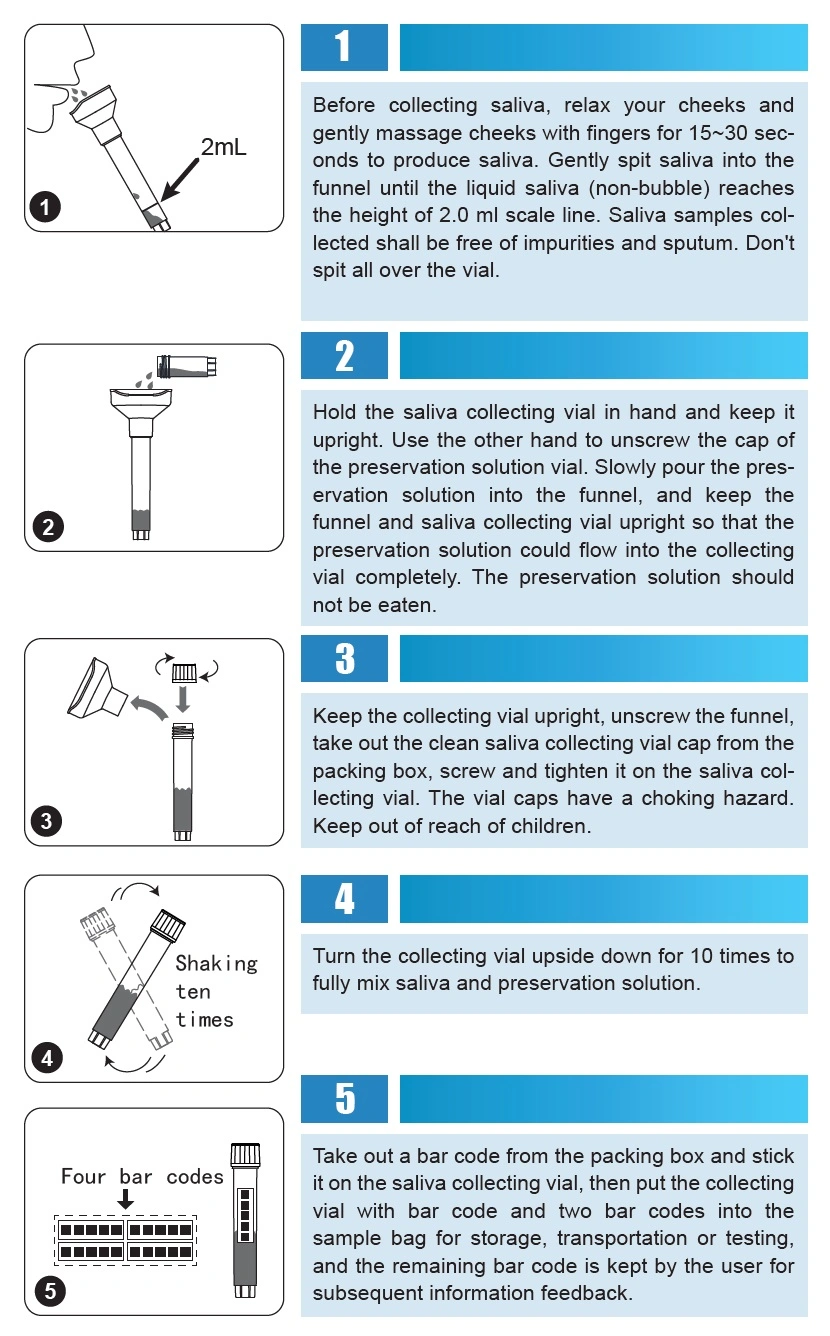 Saliva collection funnel's Benifits
Improve donor care and compliance with painless, non-invasive sample collection

Eliminate phlebotomy costs

Ideal for use with children or patients that will not comply with blood collections

Increase efficiency, minimize sample handling and reduce handling errors with a compatible format for high-throughput processing

Sample remains stable for years at room temperature, reducing transportation and storage costs

Sample can be mailed using the standard postal system

DNA from saliva is equivalent to DNA from blood for downstream applications
Intended Use of Disposable Sampler
It is used for the collection and transportation of
clinical
influenza
, avian influenza, hand, foot and mouth disease, measles and other virus specimens, as well as chlamydia, mycoplasma and
urea-plasma
specimens.
Main Components
N

umber

C

omposition

2

0

Testing

Kits

/box

1

C

ollection

F

unnel

(with a collection tube)

2

0 pcs/box

2

Saliva Preservation Tube(

with 3ml

saliva preservation solution

)

2

0 pcs/box

3

Biohazard Bag

2

0 pcs/box

4

Manual

1

serving

/box
Storage
Conditions
Store at
normal
temperature 5 -25°C.
Applicable sample types:
Saliva
.
Storage and transportation of samples:
After the sample is collected, it should be transported to the corresponding laboratory for testing within
96
hour
s at regular
storage
temperature. It can preserve DNA, RNA and antigens of bacteria, viruses, and Chlamydia for five days when stored at regular
storage
temperature
(20 -
37
°C); 7 days if stored at 4°C and up to 6 months when stored at -20°C
or
-
7
0°C. The sample should avoid repeated freezing and thawing.
Precautions
1. Single-use samplers should be sent for inspection as soon as possible after sampling, and immediately be transported at a low temperature of 2-8°C. The collected samples can be stored at 2-8 °C for a short period of 48 hours, long-term storage should be placed in low temperature conditions below -20°C, -70°C or store at -196°C
2. This single use sampler is strictly prohibited for the sampling of
bacterial samples. The antibiotics contained in the preservation solution itself have an inhibitory effect on bacteria.
3. It is forbidden to directly touch the collected patient, or to sample the patient after wetting the swab.
4. Sampling should be carried out in strict accordance with the sampling procedure, so that the sampling location is accurate and the sampling strength is uniform and suitable, otherwise it will affect the quality of sample collection.
5. Don't use the disposable sampler after the expiration date or the product packaging
is damaged.
Expiration Data
12 months
Company Profile:
Hunan Runmei Gene Technology Co., Ltd is a high-tech enterprise dedicated to the
development of the gene detection products and the construction of big data service
platforms led by a team of doctors at home and abroad. Our company's strategic goal is
to base on China and radiate the world, and to solve the pain points and difficulties of the
industry and create value for human beings as our corporate purpose. At present, our
company has completed the construction of product systems for pathogen biology fluoresence
quantitative PCR detection kits, pathogen biology ELISA detection kits and pathogen biology
immune colloidal gold detection kits.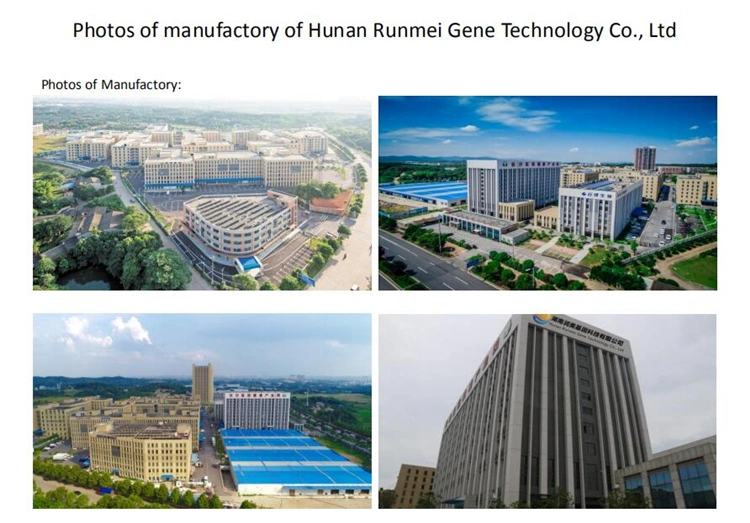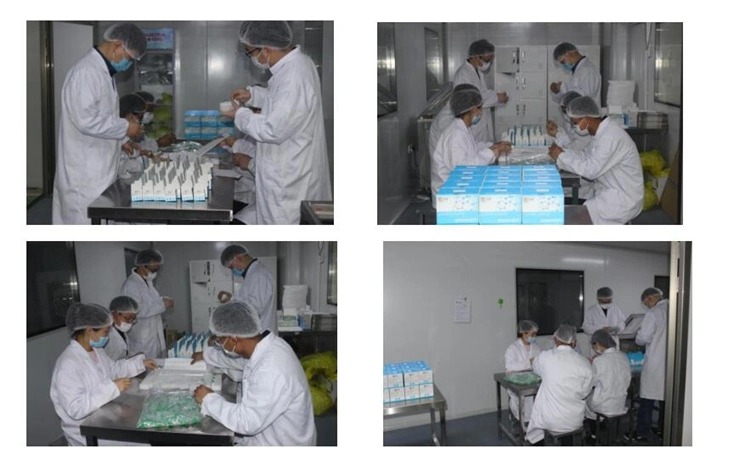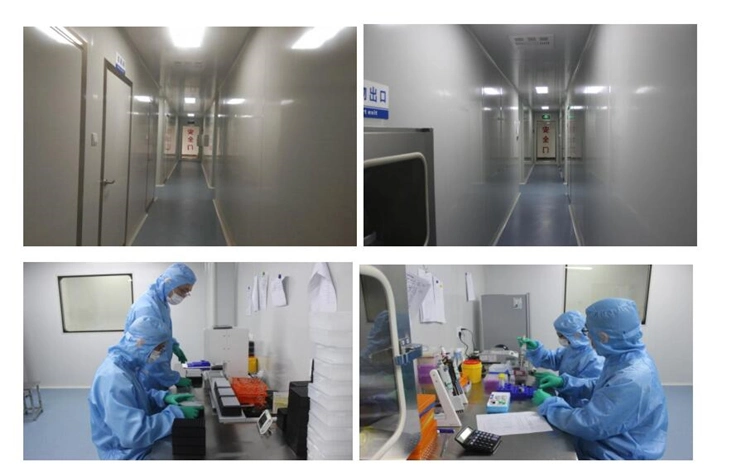 Certification: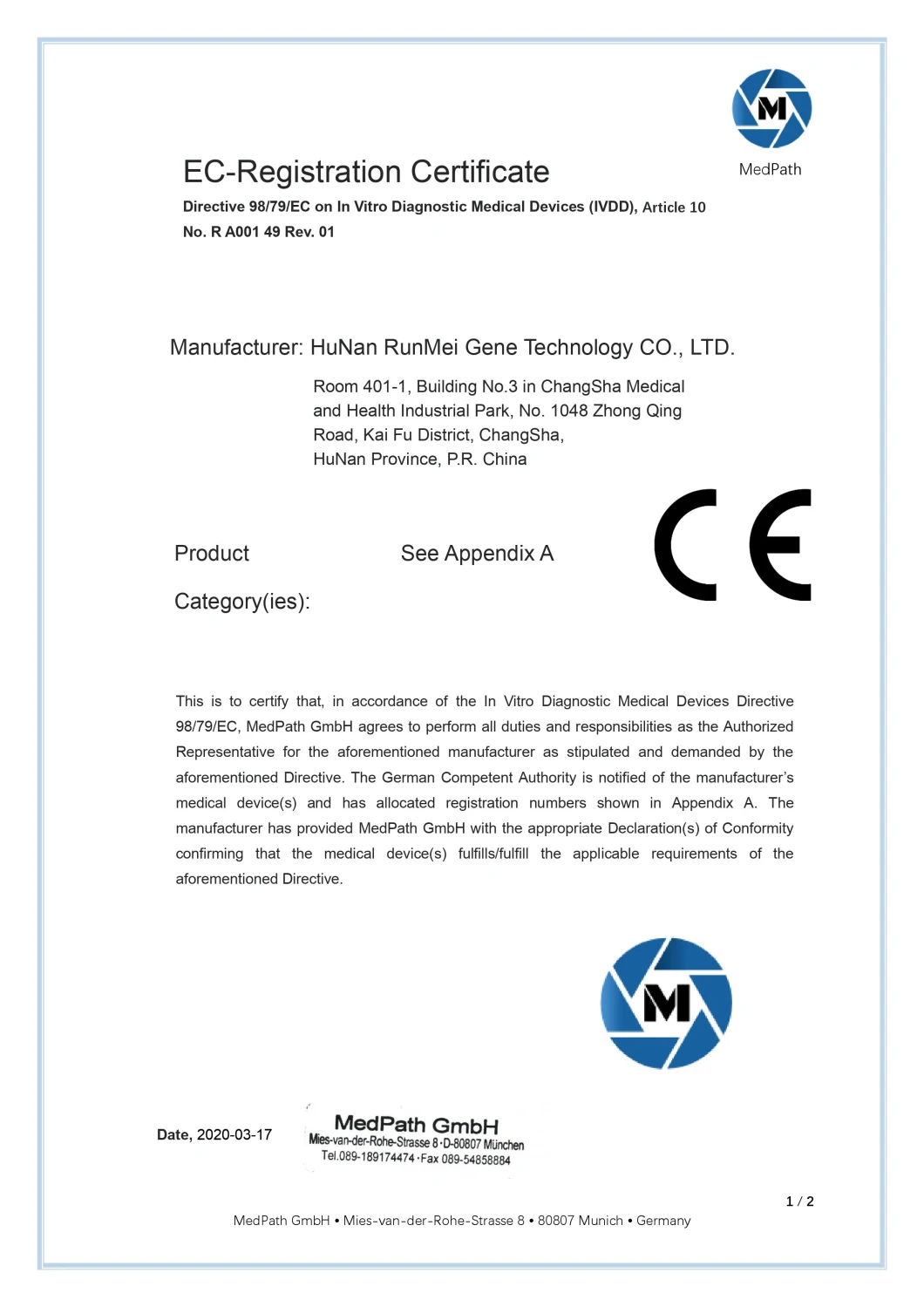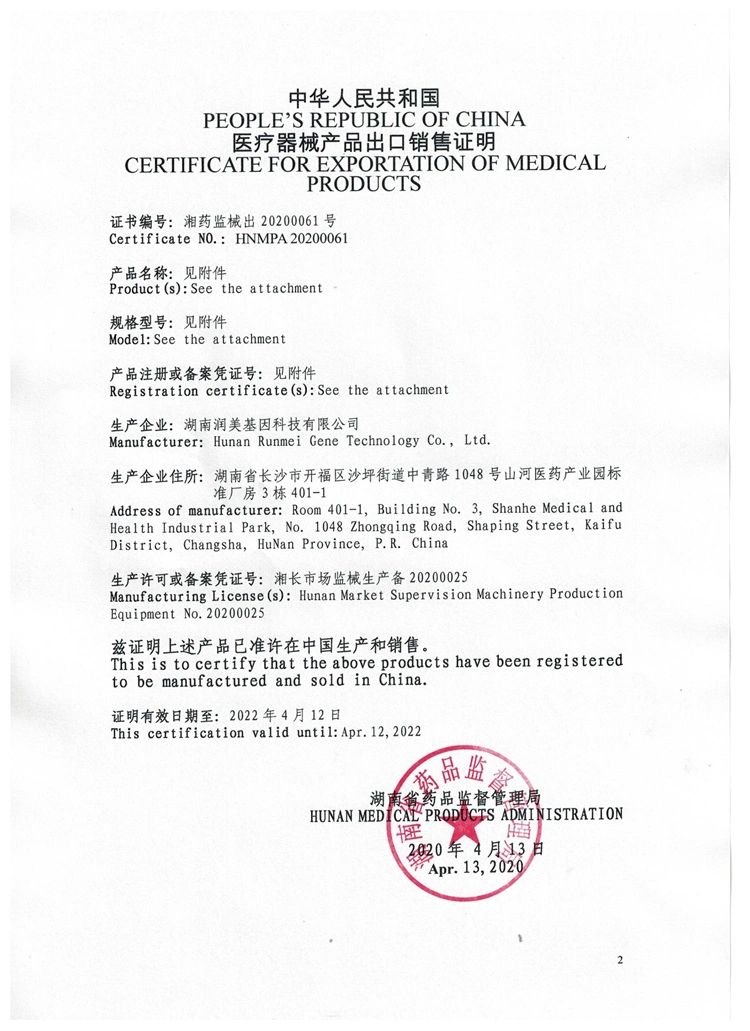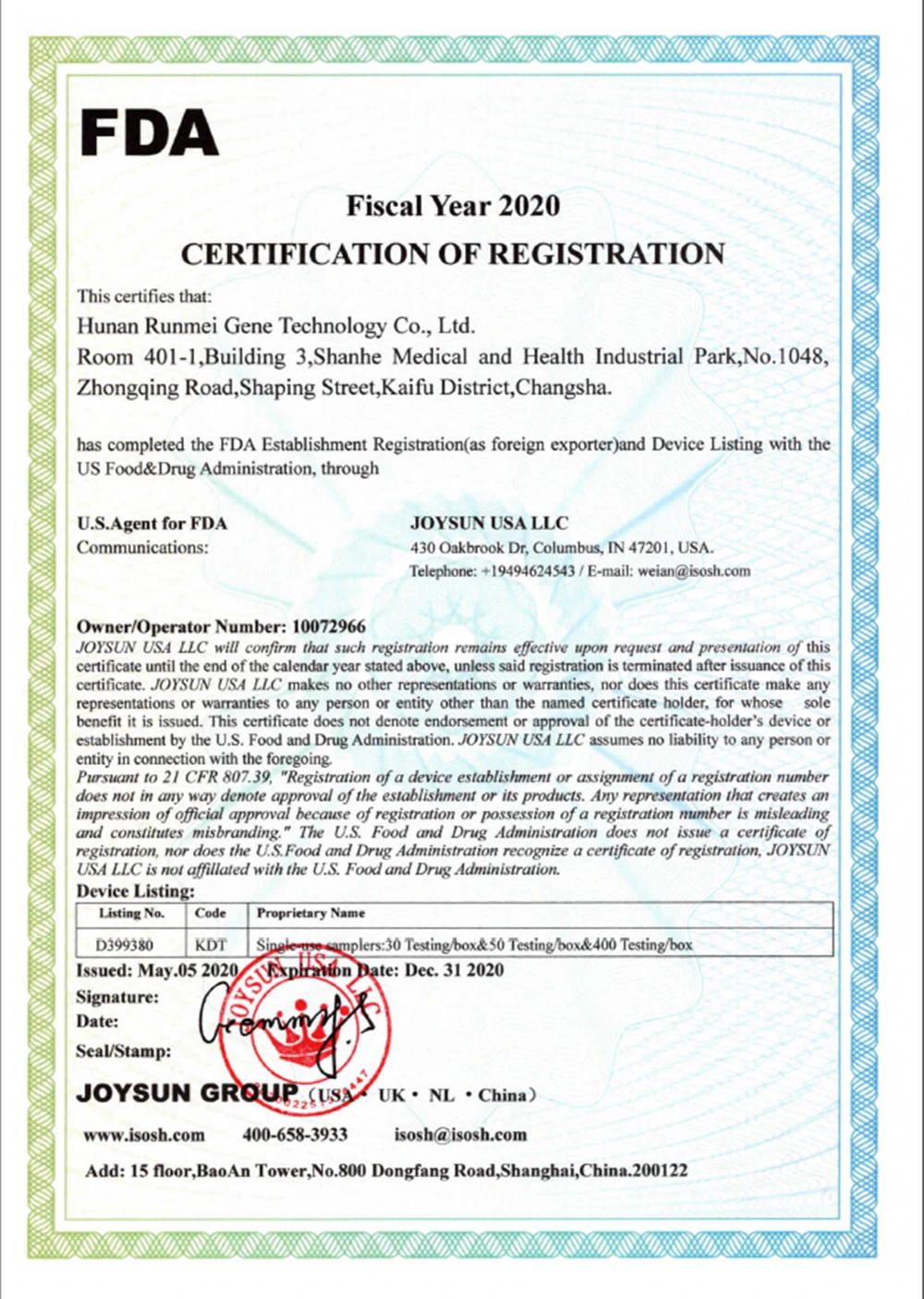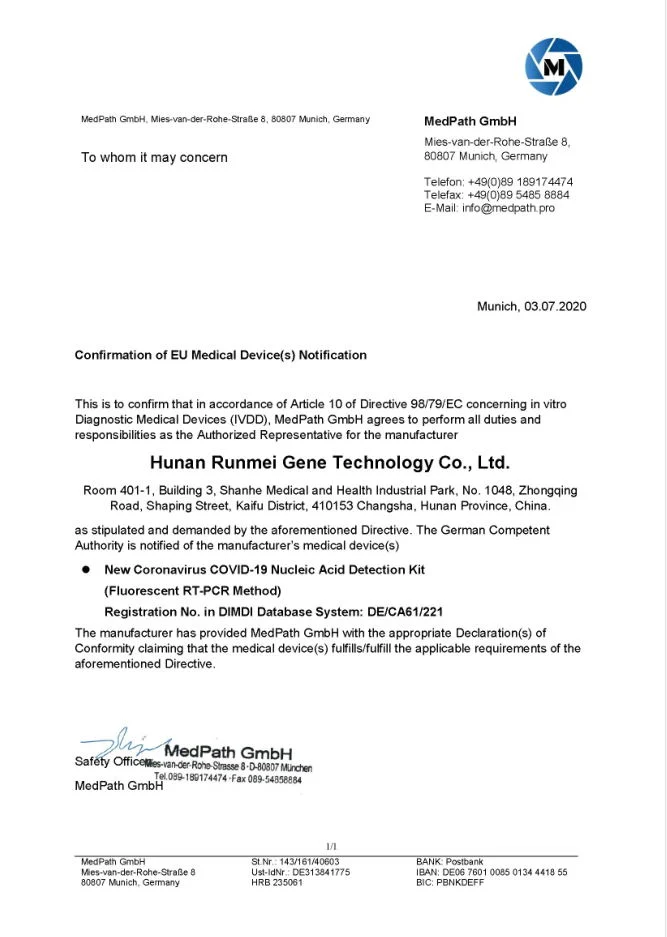 Thank you for our Canadian customer's 5 star Review: