SY-B173V Pet Clinic Blood Test Fast Diagnosis Veterinary Dry Chemistry Analyzer
Easy to Use of Clinic Blood Veterinary Dry Chemistry Analyzer :
Fully automated system - no special operating kills required
4.3 inch capacitive touch screen
0.1cc whole blood, serum or plasma
Barcoded prefabricated calibration information
LIS compatible, no need to manually enter patient information
Results can be printed on a hard copy via printer or transferred electronically, e.g. to a work station
Ability to print reports with your practice logo by installing SUNNYMED medical data management platform
Quick Results of Clinic Blood Veterinary Dry Chemistry Analyzer :
From sample to complete results in 3 simple steps in approximately 13 minutes.
Step 1: Add sample & diluent
Step 2. Insert disc
Step 3. Read results
Precise Measurements of Clinic Blood Veterinary Dry Chemistry Analyzer :
Advanced technology ensures precise results
Microfluidic discs with pre-installed reagent beads ensure accurate analysis of blood samples and reagents
Stable measurement optics include a troboscopic xenon lamp, a wavelength selection system, and a multiple-wavelength detector
Integrated quality control software monitors the entire process in real time (ensuring consistent analysis of blood samples, reagents, microfluidic discs and chemistry analyzer)
Picture of
Clinic Blood
Veterinary Dry Chemistry Analyzer
: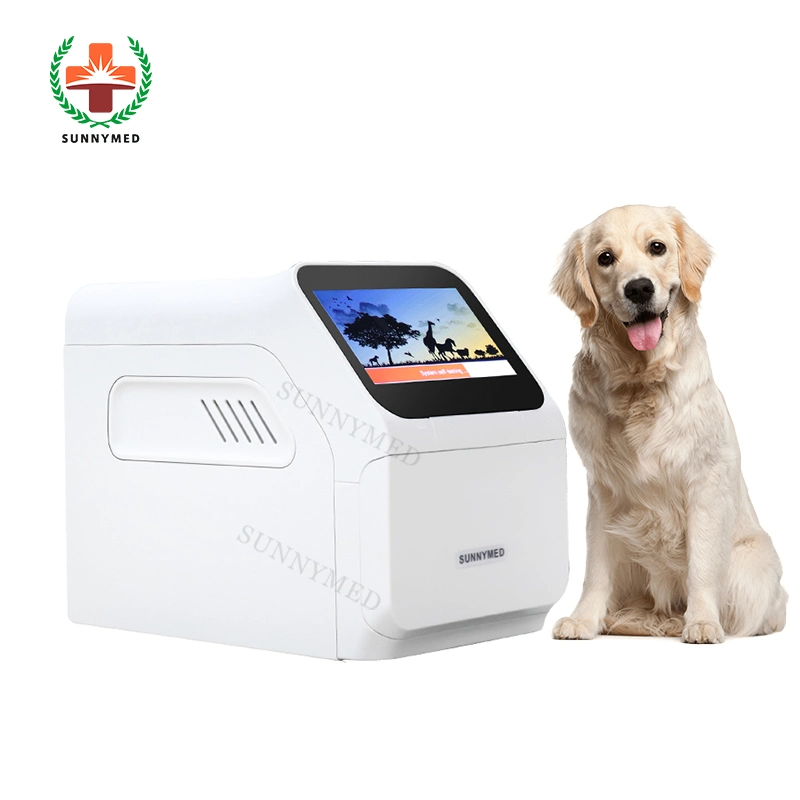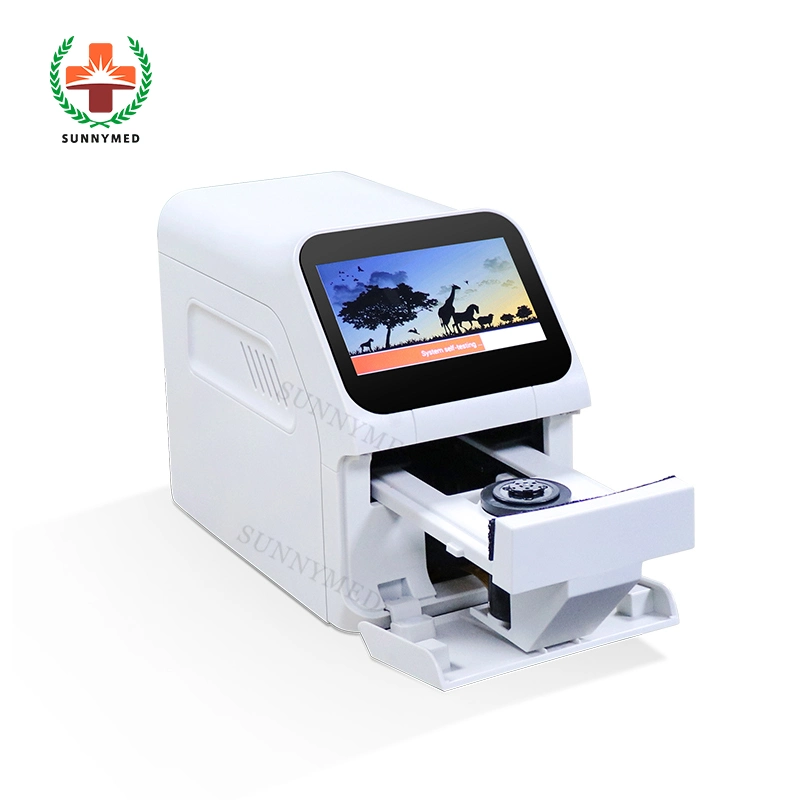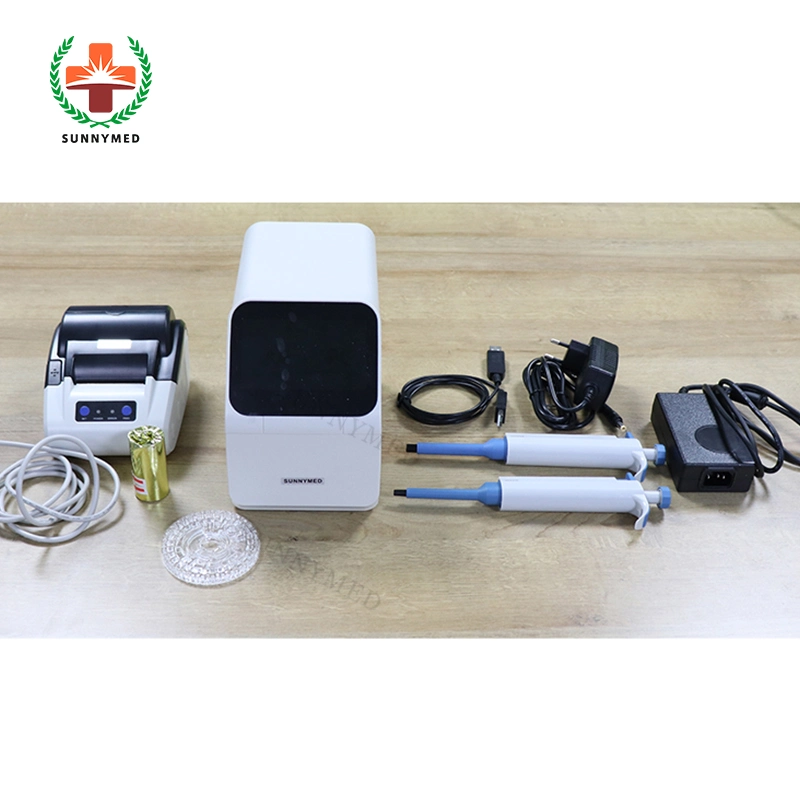 Main products: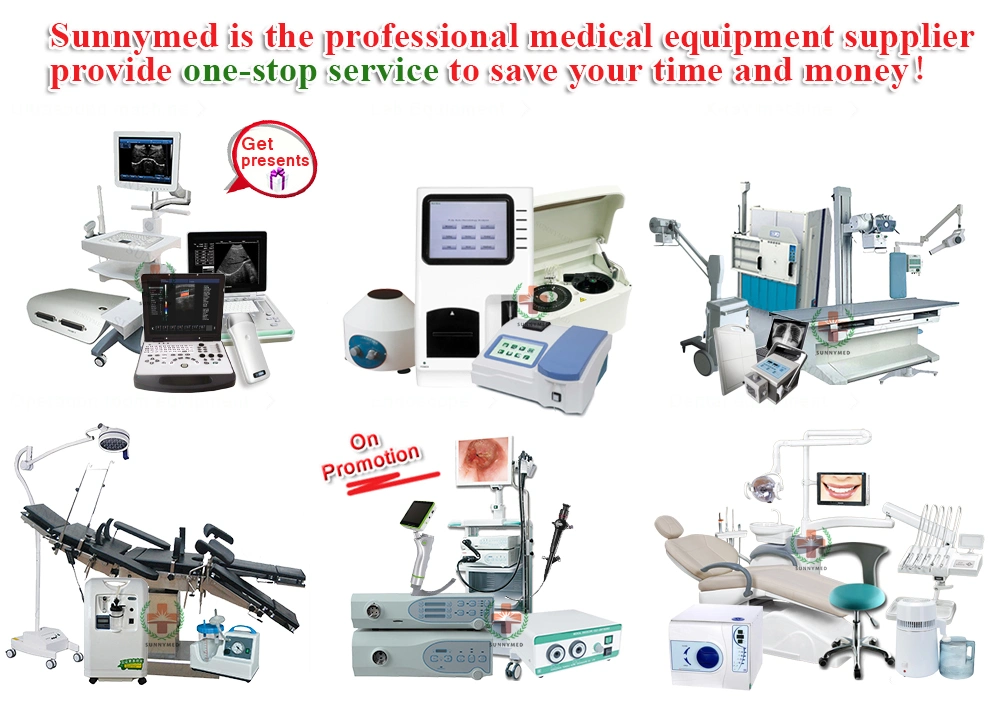 FAQ:
Q: How to purchase your products ?
A: You can contact with us and purchase from our company directly. Normal procedure is: offer, sign contract, payment and shipment.

Q: What's the warranty for the products ?
A: The free warranty is one year from the date of commissioning qualified. However, we will still provide good after-sales service after warranty period.

Q: Can we visit your factory ?
A: Of course, welcome to visit our factory if you come to China.

Q: How long is the validity of quotation ?
A: Generally, our price is valid within one month from the date of quotation. The
price will be adjusted appropriately as the price fluctuation of raw material in
the market.

Q: What's the production date after we confirm the order ?
A: This depends on the quantity. Normally, for the mass production, we need about
7-10 days to finish the production.